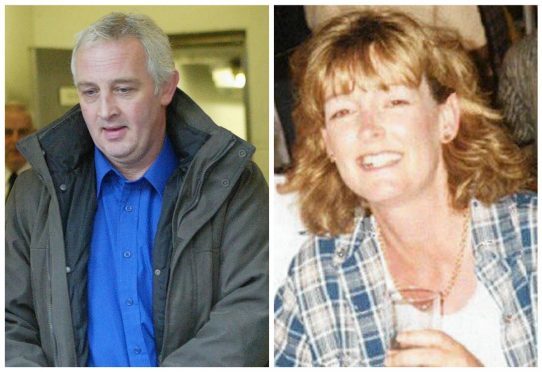 Wife killer Nat Fraser has had six months added to his life sentence after being caught with a mobile phone in his prison cell.
He told a court he had borrowed the illegal device from another inmate so he could keep in touch with his mum Ibby.
The consecutive sentence – added to his minimum 17-year life sentence for the "cold blooded" murder of his wife Arlene – means his earliest date for parole will now be 2030.
Yesterday Fraser, 59, from Elgin, appeared at Livingston Sheriff Court and admitted having the prohibited phone in HMP Addiewell, West Lothian on June 7 last year.
The 59-year-old who has a previous conviction for an identical offence – gave a wry smile as he was told his jail term was being extended.
Fiscal Rebecca Swansey told the court prison officers had been sent to Fraser's cell at 9pm on the day of the offence to carry out a "targeted search".
She said: "On entering the cell the accused was lying on his bed with his hands under the covers.
"He was asked to show his hands and on doing so the witnesses could clearly see that he was holding a mobile phone."
Defence agent Iain Smith stressed Fraser had not tried to hide the phone and had co-operated fully with prison staff.
He added: "He was placed before the governor and was given a 14-day all-round loss of privileges as punishment.
"He borrowed the phone to telephone his mother. He's not been operating some criminal activity or otherwise."
Sheriff Martin Edington told him there was no alternative but to extend his sentence, and told him: "You knew exactly what you were doing and you also knew you should not have been doing it."
Fraser was convicted twice of organising the killing of his 33-year-old wife Arlene after she made plans to divorce him.
She vanished from their home on 28 April 1998 after her two children – then aged 20 and five years – went to school.
No trace of her has ever been found.
His friend Hector Dick, who was originally charged with conspiracy to murder Arlene, told the trial Fraser had hired a hitman to kill her, and then burned her body and ground up the remains.
Fraser was found guilty of her murder in January 2003 and sentenced to life imprisonment, with a minimum of 25 years.
He unsuccessfully appealed, and took his fight to the Supreme Court – who quashed the conviction in May 2011.
However, the Crown Office immediately brought fresh proceedings against him and in 2012, he was again found guilty of murdering his wife. He was sentenced to a minimum of 17 years. His subsequent appeal was refused.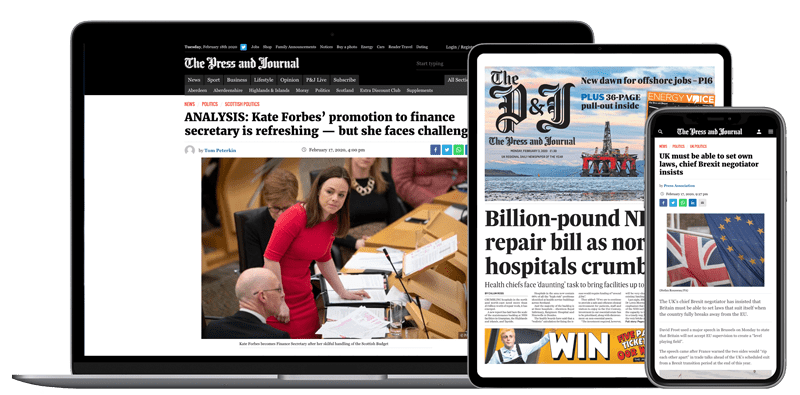 Help support quality local journalism … become a digital subscriber to The Press and Journal
For as little as £5.99 a month you can access all of our content, including Premium articles.
Subscribe