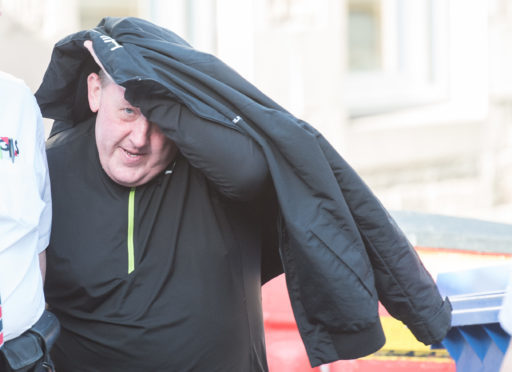 A man who threatened to shoot staff at a Moray music event – before returning armed with a machete – has been jailed.
David Smith made the alarming threat during a performance at the Lossiemouth Folk Festival last year.
The 49-year-old was thrown out of the performance at the Beach Bar in the town on July 14 after disturbing concert-goers with "inappropriate and loud" behaviour.
However, as he was being escorted from the premises, Smith, who tours the country in his campervan home, shouted threats at staff.
Yesterday, the man, who uses his mother's address at Hillington in Glasgow, was jailed after he appeared at Elgin Sheriff Court.
Fiscal Kevin Corrins explained that as he left the bar at about 9.30pm he shouted at employees Stewart Fraser and Lewis Scott "You're lucky I didn't shoot you. You don't know who I am."
Smith then returned to the bar after going to the festival's camping area, where his campervan was parked.
Mr Corrins added: "He's again spoken to by staff and advised to leave. Again he's not happy about it and begins to walk towards the door.
"He then turns around and opens his jacket. Witnesses see a bladed weapon within his jacket. He then draws it out and holds it out and appears to be turning it to show the blade."
Witnesses in the bar described the weapon as a "military machete" that is used in jungles or forests with a blade of about 12 inches.
Staff escorted Smith from the premises before contacting police, who later found him at his campervan and seized the weapon.
Defence agent Allan Nicol explained his client wished to apologise to everyone affected by the incident.
He said: "He's gone to the folk festival to listen to music and has obviously had too much to drink while he has been there.
"That with his difficulties when he is in situations where there is confrontation has led to this – it's part of his make up and needs to be looked at."
Sheriff Chris Dickson said: "Given the seriousness of the offence, with your previous convictions, I consider a custodial sentence is the only appropriate way to deal with you."
Smith, of no fixed abode, was sentenced to 243 days in prison after pleading guilty to behaving in a threatening or abusive manner and possessing a sharply pointed blade.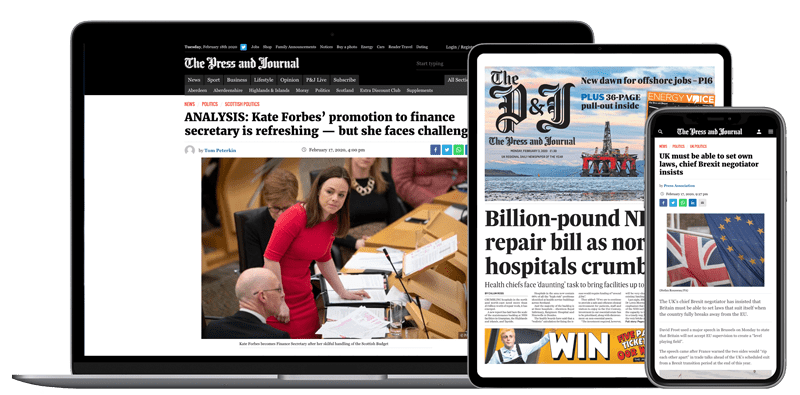 Help support quality local journalism … become a digital subscriber to The Press and Journal
For as little as £5.99 a month you can access all of our content, including Premium articles.
Subscribe