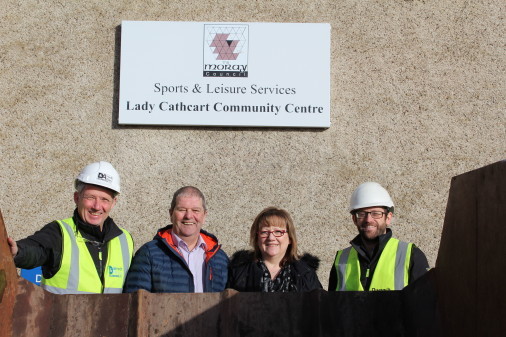 Work has begun to transform a 150-year-old Buckie building for the next generation of youngsters.
Over the next six months, Lady Cathcart will be refurbished into a state-of-the-art nursery for local children.
The £672,000 project will include an outdoor learning area, modern garden and special facilities for those with additional support needs.
It is part of the first phase of a Scottish Government commitment to offer 1,140 hours of early learning access for all three and four-year-olds, and some two-year-olds, by 2020.
Laurence Findlay, Moray Council's director of education, said: "Lady Cathcart has been a feature of education in Buckie for nearly 150 years so to see it have a new lease of life will be wonderful for locals and of great benefit to the children who'll receive their nursery education here.
"This is an exciting time for early learning and childcare in Moray – we have the opportunity to modernise our approach to the service delivery and that means being able to provide new nursery facilities like the one we'll see in Buckie."
Maree Todd, minister for childcare and early years, added: "The work being undertaken in Moray to deliver this expansion is extremely exciting; it will not only provide up to date facilities and a new outdoor play area, it will also bring a building back to life to benefit the children in the area for years to come. I look forward to seeing the final result."