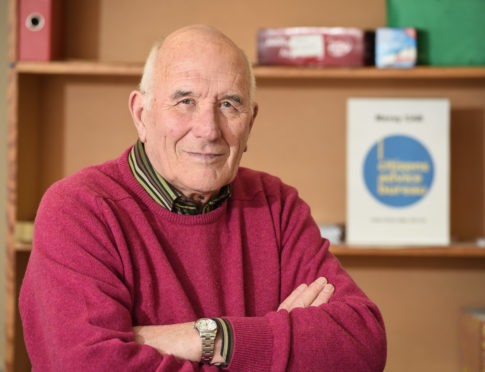 A Moray charity has plundered its reserve funds in order to keep the doors open for another year – but insisted it is a "one-time only" option.
The local Citizens Advice Bureau (CAB) had its funding slashed by £30,000 for the forthcoming financial year as part of the council's budget.
Last night, the organisation's board chairman claimed the cut, which represents more than a quarter of their council backing, had "destroyed the trust" between the two bodies.
Eddie Coutts, who is a former convener of Moray Council, said: "Everyone's demoralised. Over the years there's been a very good relationship between us and the council.
"We would see people who had gone to them for advice initially and vice versa.
"The trust between us now has been destroyed over the last few weeks. Everything that has been built up in the past has gone.
"We've been told the £30,000 may be restored the following year, or maybe £14,000 of it. I don't know what to expect though."
Every year the CAB helps thousands of people across the region with advice – the most common worries include benefits issues, housing problems and employment fears.
During 2017 demand for the service hit an all-time high with more than 7,000 client issues being dealt with.
In order to fill the funding gap, management have exhausted the reserve fund that is set aside for replacing out-dated equipment as well as using cash that had been set aside to "run down" the bureau if it has to shut.
Mr Coutts said that although the branch retains more cash in the bank, it cannot be used as it has been set aside for specific projects and redundancies if closure is necessary.
He said: "We can't do this again, we can only do it once. We just have to soldier on for the next year and hope the situation changes."
Moray Council's Conservative and independent administration insisted every cut in the £6million catalogue of savings had required "soul searching".
Yesterday, Speyside Glenlivet councillor Walter Wilson, who quit the ruling group, said cutting CAB funding was a "red line" for him in the budget.
The independent member was plunged into debt himself after going months without pay from his previous job – resulting in an unpaid council tax bill.
Mr Wilson said: "I'm sure there are people out there who are in a lot worse situation than I was who need to get advice.
"Personally, I think it's shocking. I don't know how people are going to cope. Debt can be such a big burden to carry. Having an open door to go to is essential for a lot of people.
"You can't really measure the benefits of that."
The CAB is based in Elgin with four paid employees but relies on a network of 40 volunteers that run outreach branches in Forres, Buckie, Keith, Tomintoul, Dufftown and Lossiemouth.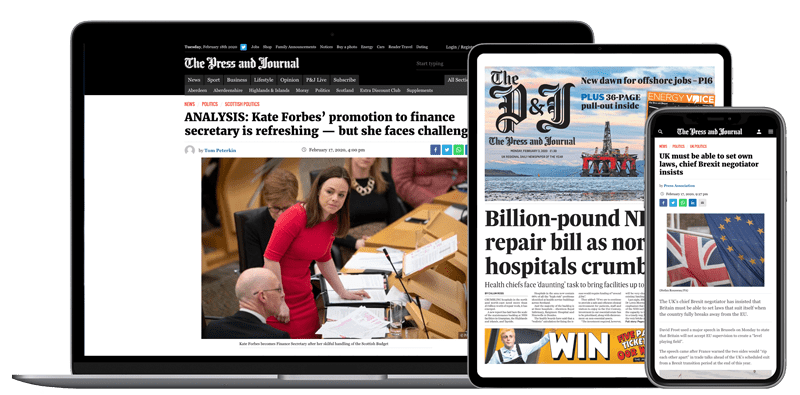 Help support quality local journalism … become a digital subscriber to The Press and Journal
For as little as £5.99 a month you can access all of our content, including Premium articles.
Subscribe