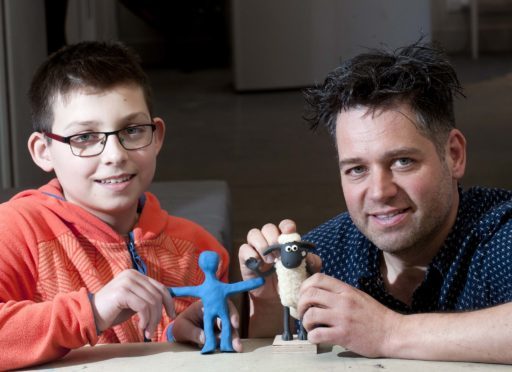 Dozens of youngsters have brought their imagination to life through clay models after getting a masterclass from an animation expert.
Andy Symanowski, who works for Oscar-winning Aardman Animations, ran a series of workshops at the weekend in Findhorn to teach children the tricks of the trade.
The Bristol-based filmmaking company is best known as the creator of Wallace and Gromit, Chicken Run and this year's Early Man.
Yesterday, Mr Symanowski let the young enthusisasts get close to models from the studio's children's TV series Shaun the Sheep.
Participants spent the weekend diligently sculpting characters from their own imagination before patiently moving them in minute details and taking photographs of them.
Computer technology was then used to run the images together to give the illusion of them coming to life.
Mr Symanowski said: "It's a brilliant group of kids. They've got such wonderful ideas, it's really just about getting them to slow down and establishing what's achievable.
"One of the main things I tell them is that everything happens for a reason. So when a ball is shot from a cannon it starts quickly and then slows down before hitting the ground.
"Then it's really just about broadening that principle of physics into characters to make them as realistic as possible."
The classes at the Moray Art Centre were initially set for a maximum of 20 children. However, due to demand, extra children outside the age range were also given the chance to attend.
Some of the students created plasticine landscapes for their characters to move about on while others drew a colourful backdrop.
Each set of budding film makers were given the task of creating a 30-second film over the weekend.
One group sculpted a man called Fanscoir, a French version of the TV character Morph, who plunged through a pool to be met by a demon from another world.
The workshops were inspired by Milne's High School pupil Rory Milne, who met Mr Symanowski while touring Aardman's Bristol studios after winning a television competition.
Jacqueline Bennett, manager of Moray Art Centre, said: "I've never seen so many happy faces. A lot of them have wanted to stay longer, even when their parents have come to pick them up."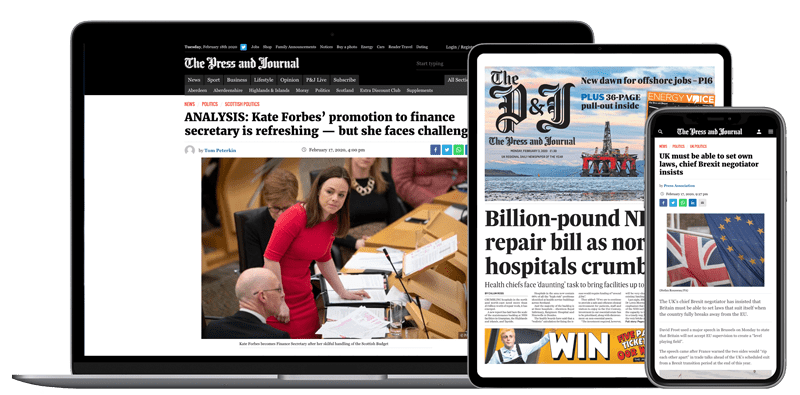 Help support quality local journalism … become a digital subscriber to The Press and Journal
For as little as £5.99 a month you can access all of our content, including Premium articles.
Subscribe