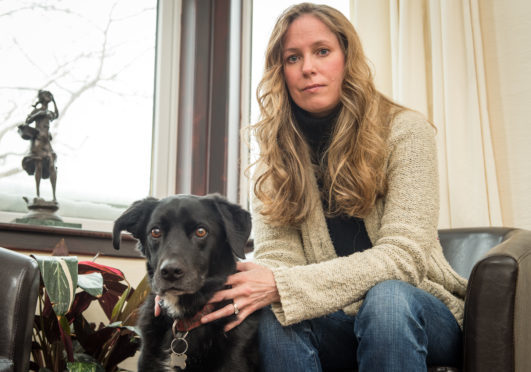 A Speyside teacher whose life has been blighted by an incurable disease fears others may be suffering from the same illness but too embarrassed to speak out.
Deidre Christenson-Main, from Craigellachie, has been signed-off work for nearly two years due to the painful effects of endometriosis.
The Speyside High School teacher was originally diagnosed with the condition, which can manifest itself as intense period pains or severe cramping, when she was 23 years old.
Campaigners have estimated that up to one in 10 women in Britain could be suffering in silence from the disease, which can also result in difficulties becoming pregnant.
Christenson-Main, who is originally from the US, believes a stigma among UK women needs to be shaken-off in order to raise awareness of the condition.
The 44-year-old said: "In America, we're a lot more comfortable talking about our bodies and our periods. It's no big deal.
"In Britain, women tend to be a bit shy about talking about such subjects or, when they do talk about pain they're having, they're just embarrassed into working through it, like it's no big deal.
"It's invisible and nobody can see what you're going through and that can lead to diagnoses being missed because it's just put down to period pain."
Mrs Christenson-Main was induced into an early menopause in order to combat the effects of the debilitating illness, which has left her in constant pain.
Were that not enough, the teacher, who returned to work for three weeks at the start of the current academic year only to be signed-off once more, has also faced complications from cysts bursting inside her body.
She said: "I noticed it when I was 22 but it can start in your early teens, right back to when girls start having periods."
Campaign group Endometriosis UK is running an awareness week, beginning Monday, to encourage women to visit their doctor if pains during their periods start affecting their work life.
Trustee Alice Smith said: "My condition is not rare. It's suffered by 10% of girls and women of reproductive age – that's 1.5 million women in the UK.
"Like me, however, too many are waiting too long for a diagnosis.
"One reason is because schools aren't teaching girls what menstrual health means."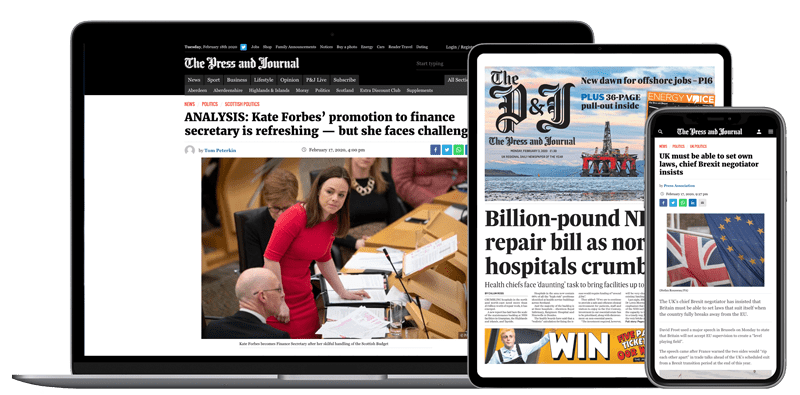 Help support quality local journalism … become a digital subscriber to The Press and Journal
For as little as £5.99 a month you can access all of our content, including Premium articles.
Subscribe