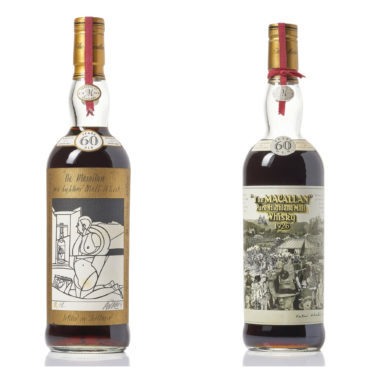 Two rare bottles of whisky – one featuring the work of pop artist Sir Peter Blake, who created the famous Sgt Pepper album cover – are set to fetch £850,000 at auction.
Auctioneers Bonhams say the vintage Macallan bottles have been unseen in public since they were sold over three decades ago.
The 60 Years Old 1926 (Peter Blake Label and the 60 Years Old 1926 (Adami Label) are both estimated between £330,000 and £425,000.
They will headline in the next Fine and Rare Wine and Whisky sale on May 18 in Hong Kong.
Bonhams Head of Fine Wine and Whisky in Hong Kong, Daniel Lam, said: "These bottles are incredibly rare.
"The exceptional calibre of the whisky combined with the wonderful artwork from two towering figures of 20th century Pop Art – Peter Blake and Valerio Adami – represent a unique marriage of excellence.
"Only 24 of these bottles were produced, and the sale is a once-in-a-generation opportunity for collectors to acquire the Holy Grail of Macallan."
The whisky was bottled in 1986, and Macallan commissioned Blake and Adami to design labels for very limited editions, to offer as corporate gifts to the distillery's most valued customers.
Only 24 bottles – 12 of the Blake label and 12 of the Adami – were produced. They are elegantly presented in specially commissioned cabinets or Tantaluses, based on the traditional 'Brass and Glass' distillery spirit safe.
Blake is most popularly known for co-creating the Beatles' album cover of Sgt. Pepper's Lonely Heart Club band in 1967, which was voted by 'Rolling Stone' magazine as the number one album of all time from a list of 500. Adami is an Italian artist famous for painting bold, flat forms outlined in thick, black lines, in a style reminiscent of comic art.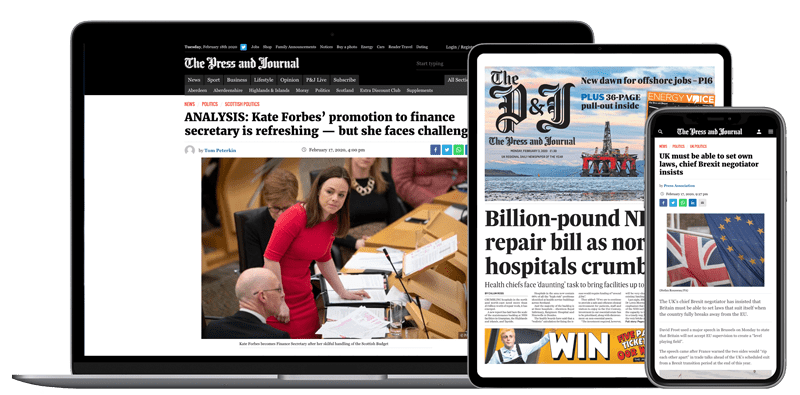 Help support quality local journalism … become a digital subscriber to The Press and Journal
For as little as £5.99 a month you can access all of our content, including Premium articles.
Subscribe