More than £11million worth of maintenance work has been approved for vital infrastructure across Moray.
Yesterday budgets were finalised for work across the region to safeguard roads, bridges and harbours across the region.
Meanwhile, a further £300,000 will be spent on maintaining essential flood prevention schemes in Longmorn, Lhanbryde, Elgin, Forres and Dallas.
John Cowe, chairman of the council's economic development and infrastructure committee, stressed it was important to spend now in order to prevent bigger costs in the future.
He said: "To make sure we deliver value for money for our residents in Moray, we must maintain quality infrastructure and services.
"If we don't invest now, it will cost more in the long-term to bring these assets up to standard."
More than £8million will be spent on maintaining the region's roads network, which stretches to nearly 1,000 miles, with a further £1million for footpaths and another £1million for harbours.
Meanwhile £1.7million has been allocated for next year's winter preparations – it is estimated that recent bad weather has driven spending to about £300,000 over the current year's budget.
Inspections will also be carried out at all 371 of the council's bridges with £130,000 set aside to repair metal barriers, kerbs and clearing vegetation.
During yesterday's meeting of the committee, councillors praised work being done to replace street lights with energy-efficient bulbs, which will half electric bills.
Over the last two years more than 7,600 have been installed with a further 5,000 expected to be fitted over the next 12 months. The project is currently ahead of schedule and £400,000 under budget.
Banff councillor John Cox welcomed the proposals to upgrade the facilities at the town's marina.
He said: "This is two out of a number of recommendations to come out of the Banff Harbour master plan.
"I am glad there is some progress on it and we will hopefully see the tender coming in sooner rather than later and within budget.
"The regulars who use the harbour are its bread and butter, but when visitors come in they always use the local facilities like shops and leisure centres.
"Anything we can do to make Banff more attractive to these visitors the better."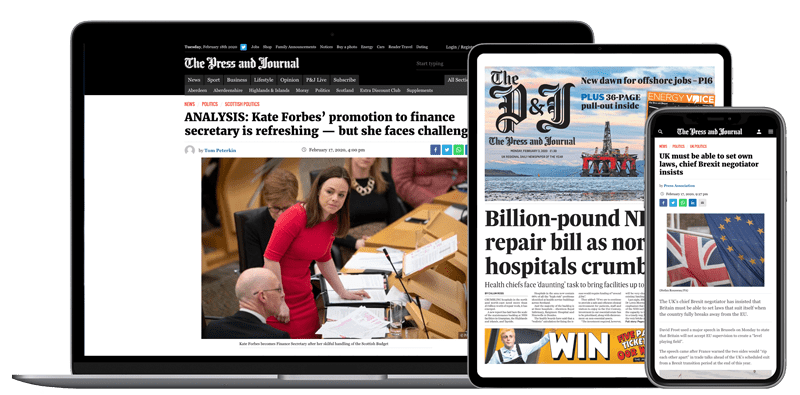 Help support quality local journalism … become a digital subscriber to The Press and Journal
For as little as £5.99 a month you can access all of our content, including Premium articles.
Subscribe