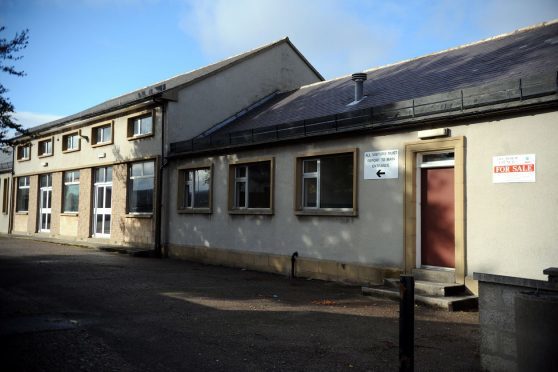 An abandoned secondary school in the Cairngorms will be demolished to make way for new homes.
Nine houses have been approved in Tomintoul for land where the derelict classrooms on Main Street currently stand.
Yesterday, the Cairngorms National Park approved the proposals from Henry Paget, who runs holiday accommodation in the area, for a mix of two, three and four-bedroom properties.
Classes have not been held at the secondary school since 2000 after it was closed due to its falling roll.
The buildings, which remain in good condition, have lain empty ever since apart from occasions when the nearby primary school has used them.
Last night, Speyside Glenlivet councillor Derek Ross stressed the development proved rural communities in Moray remained an attractive destination to live.
He said: "Tomintoul really is a vibrant community. The new visitor centre is going to be opening soon, there are things happening there.
"It just proves that people still want to move to our small villages and we should be doing all we can to support them."
Planning consultants have targeted some of the homes for the rental market in an attempt to reduce the council's waiting list, which currently stands at more than 3,500 people.
Eleanor Mackintosh, convener of the Cairngorm National Park's planning committee, welcomed the new homes in the Moray village as a further positive development for the area.
Last year, the Tomintoul and Glenlivet Partnership was given a £2million boost from the Heritage Lottery Fund for projects, including the refurbishment of the museum.
Mrs Mackintosh said: "I fully support this application and I'm delighted to see new homes in Tomintoul, especially the provision of affordable properties, which are much needed in the village."
Planning officer Emma Wilson added: "The redevelopment of the former school will bring this vacant, derelict site back into use and the availability of new housing in the village will help meet local needs.
"The design and layout are acceptable and the proposals all comply with our various policies."
Councillors voted to close the school after its roll fell to just one student in 1999 after a decision was made to transfer third and fourth year pupils to Speyside High School in Aberlour.