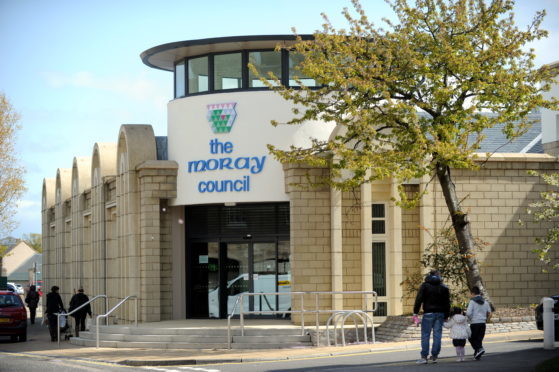 The Scottish Government has told hard-pressed Moray head teachers it must swiftly spend funding awarded to boost staffing or see it disappear.
School across the region have struggled to make best use of the grants amidst a recruitment crisis that has seen them struggle to attract teachers.
Heads were given an allocation of cash from Holyrood to run extra services on top of those already delivered by the council.
It has been revealed, however, that only £200,000 from the £1.27million pupil equity fund has so far been allocated.
And the Scottish Government has stressed that money can only be carried forward into future academic years in "exceptional circumstances".
Tim Eagle, chairman of Moray Council's children and young people's committee, praised staff for coming up with "innovative" programmes to take advantage of the additional money.
However, management at the authority have revealed that many head teachers have had their plans thwarted due to the continuing recruitment crisis.
Mr Eagle said: "The money is welcome but it's challenging to find ways to spend it within the conditions set. It can't be used on areas normally funded by the council.
"With that in mind, many schools looked to bring in specialist literacy or numeracy workers but due to the ongoing recruitment challenges across the whole north-east, it's proved very difficult.
"Not only has it been a struggle to attract teachers to work, but other ideas like using money to help speech and language therapy has been held up again due to staff shortages in the NHS.
"Because of all this, our head teachers have had to be very innovative in their use of funding."
St Thomas Primary School in Keith used the fund to run a summer scheme where families learned to cook together.
Meanwhile, in Lhanbryde the school has decided to staff a family learning centre to help parents work with their children to improve literacy and numeracy skills.
The fund was created by the Scottish Government to raise attainment in classrooms across the country and is calculated based on free school meal registration numbers. Moray schools received between £111,000 and £1,200 each.
A Scottish Government spokeswoman said: "As the guidance makes clear, where schools are unable to spend their full allocation during the financial year, any underspent funds can be carried forward to the new financial year.
"We would expect that, other than in exceptional circumstances, it should be spent within the current academic year."