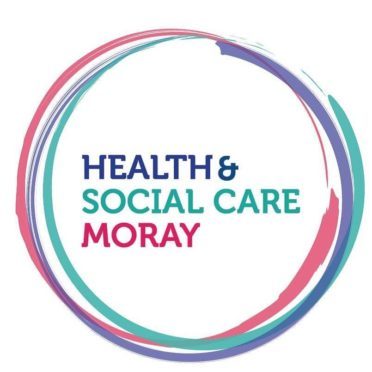 A cash crisis in health and social care in Moray is looming with management facing a £4.6million budget black hole.
Yesterday, warnings were issued that savings could only be made from front-line services amid concerns members of the public were unaware of the pain to come.
Health and Social Care Moray has been operating with a deficit since it was formed two years ago.
However its gap in funding, which comes from the council and NHS Grampian, has now widened to a new extreme as costs have continued to soar.
An aging population, coupled with stricter regulations about what cash can be spent on, has been blamed for the financial headache as the organisation's budget has jumped from £107.1million in 2016 to the £116.9million forecast for 2018/19.
In Argyll and Bute, East Lothian and Perth, care homes and community hospitals have had their futures cast into doubt amid similar cost-cutting exercises.
Last night, Elgin City North councillor Frank Brown, who became chairman of Health and Social Care Moray's governing integrated joint board (IJB) at the beginning of the month, explained it was "impossible to say" where savings would have to be made in Moray – but stressed front-line services were now the only option.
Mr Brown has warned the books may only be balanced by reducing services for pensioners, the disabled and those with mental health or by introducing charges for services that are currently free.
He said: "The policy is absolutely right but both the NHS and local authority have been subject to cuts, if you can call them that, and then it just gets passed on to IJB.
"The reality is we've managed to find £1million from some efficiencies but that still leaves us with a lot to go. We're going to come back with some proposals but savings can only come from services now.
"It's impossible to say where they will come from, we'll be looking at all the services. It's very difficult to make a significant reduction in the health side though, where there are health visitors, district nurses and prescriptions."
Moray Council reduced its funding for the IJB by £1.2million this year while pledging to cover pay awards due to employees as part of the settlement.
At the time, Mr Brown explained the administration he is part of had "little option but to take extreme measures" while describing the move as "unpalatable".
Meanwhile, NHS Grampian's support for the organisation has gone up, but not to the extent of covering an expected £8million increase in costs.
Management at Health and Social Care Moray have now been given three months to draw up a list of proposals to find the extra savings.
Board member Dr Graham Taylor, who works as a GP in Elgin, said continuing to deliver safe and effective services was a "massive challenge".
Former chairwoman Christine Lester, who is a member of NHS Grampian's board, said: "None of this is on the public's radar yet and we must do more to engage with localities."
Chief financial officer Tracey Abdy added: "Undoubtedly, it has been challenging to identify savings in an environment where there is significant growth in our ageing population and increasing demands on services, compounded by a large proportion of budgets being limited by contractual obligation."