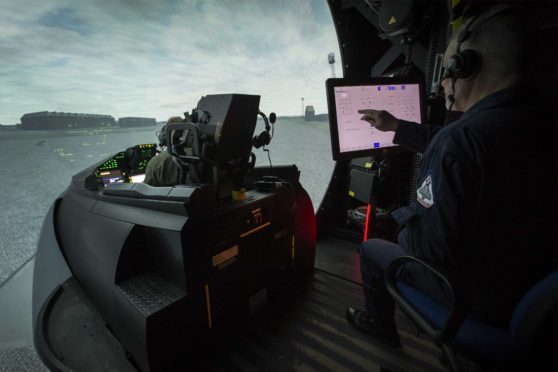 A flight simulator at RAF Lossiemouth has been doubled in size in order to recreate more complex missions.
Previously, only two Typhoon pilots at a time were able to use the specialist equipment at the Moray base.
However, now two additional cockpit trainers have been installed to allow for crews to practice close flying.
It means pilots will no longer have to travel to RAF Coningsby in Lincolnshire in order to recreate missions where four aircraft are involved – a formation that is essential when on operations.
Typhoons from RAF Lossiemouth have been deployed to Cyprus in recent years to run bombing raids against Daesh in Iraq and Syria.
The work has been done as part of the expansion of BAE Systems' Typhoon training facility at the base.
Another squadron of the supersonic jets is due to touch down at the base next year as part of a massive expansion project, which is expected to bring more than 400 additional personnel to Moray.
Air Commodore Ian Duguid, Typhoon force commander, said: "Two additional cockpit trainers provides RAF Lossiemouth with an organic four-ship training capability, which will enable pilots to undertake the most demanding mission scenarios.
"Flying challenging missions in the simulator provides an excellent learning environment for our pilots to hone their skills.
"Having recently flown in a four-ship mission at the Typhoon training facility, I can say first-hand how important it is that this capability has been delivered."