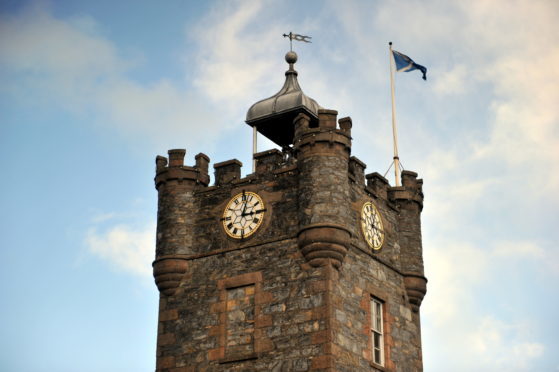 A celebrated clock tower in a Moray town has chimed once again nearly two years after it fell silent.
The hands are moving once more on the famous structure in the heart of Dufftown after previously being frozen in time at 3.03.
Yesterday, surprised locals stopped in the street to listen to the sound of the nearly 200-year-old landmark once again.
Time has stood still on the timepiece after Moray Council decided to stop funding clock repairs as part of budget savings. The move also affected buildings in Keith, Cullen and Newmill.
However, after being "embarrassed" by tourists pointing out the faulty centrepiece of Dufftown, the town's community association was inspired to get it working once again.
Last night, the group explained that getting the clock fixed could just be the first step towards a wider plan for the building.
Fears had been raised that waterproofing the Victorian clock tower to safeguard the electronics for the timepiece could cost about £7,000.
But Fraser McGill, chairman of Dufftown and District Community Association, explained a £500 solution to weatherproof only the electrical components had been devised instead.
He said: "It all started from a Facebook rant really. We were coming up with ideas to promote the town but everything kept coming back to the clock tower and how embarrassed and angry people were about it.
"We've gone through the right process with the council, signed a maintenance agreement.
"We've got wider plans to pursue ownership of the building – maybe as a community gym, cafe, workshop. Getting the clock working was the priority though and hopefully it will encourage more involvement from the community."
Mr McGill added: "I'm pleased we've got it sorted when we have, just in the run-up to the tourist season and whisky festival."
A large Saltire flag has also been added to the tower in recent weeks to increase its prominence in the town centre.
The community association is now seeking sponsors to help cover the annual £1,500 running costs while the initial repair works were funded by Forsyth's and Medlock Electrical.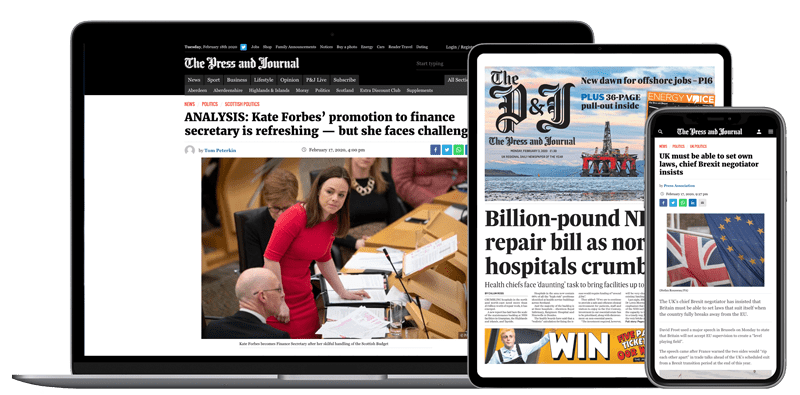 Help support quality local journalism … become a digital subscriber to The Press and Journal
For as little as £5.99 a month you can access all of our content, including Premium articles.
Subscribe