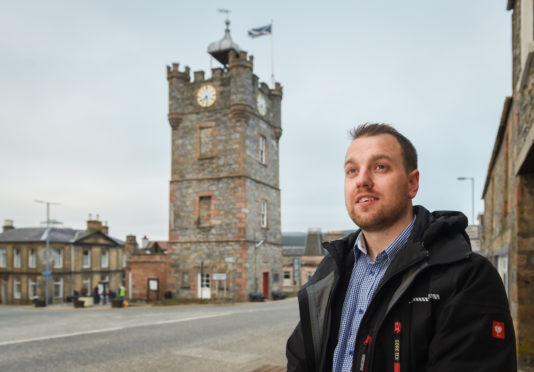 Talks aimed at resolving accusations an energy giant is shortchanging Moray communities by £16million have ended without resolution.
Residents on Speyside have hit out at EDF Renewables for the amount of cash they are proposing to pay into a community benefit fund for the Dorenell turbines near Dufftown.
Despite the Scottish Government recommending annual payments of £5,000 per MW – the firm has only offered to pay £2,000. The gap will total more than £16m over the turbines' 25-year lifespan.
Talks have now taken place with the firm, Moray MSP Richard Lochhead and community representatives.
Mr Lochhead said: "We had a very robust discussion and I expressed my strong view that we must find a way to move forward that ensures the community are satisfied with the benefits package on offer – and that the development can go ahead without this dispute hanging over everyone involved.
"Whist there were no commitments given, the chief executive left the meeting confirming that he would go away and reflect on the points made."
Further discussions are now expected to take place before the end of the year. The first turbines are due to arrive at the site next month.
Fraser McGill, a member of the United Communities Impact Group, said: "We believe that EDF will see that delivering the full community benefit in monetary form will better meet their business aims, one of which they set as "to be the most trusted brand in the UK energy industry."
"There is no justifiable reason not to offer the Dorenell communities the same community benefit that EDF pay to other communities they impact in Scotland."
EDF was invited to comment but did not reply.