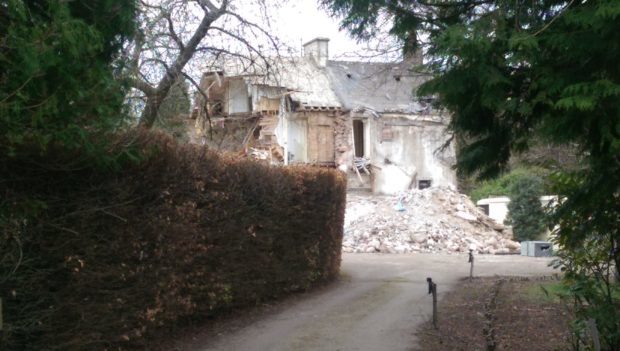 Demolition of a family home that helped drive a soup empire on Speyside has begun.
Bulldozers and diggers have moved in on Speybank House in Fochabers, which was home to Gordon and Ena Baxter, who ran the global firm that bears their name.
The kitchen in the 19th Century home is believed to be the site where Mrs Baxter devised some of her most famous recipes.
It also became the well-known homely setting for many of her popular television adverts.
However, now the building is being reduced to rubble after a demolition request was approved by Moray Council from the couple's daughter, Audrey Baxter, who is now executive chairwoman of the company.
No plans have been submitted to build anything in its place.
Yesterday, dumper trucks could be seen at the leafy property while debris that had been torn from the building was lying on the ground.
Soup giant Baxters Food Group continues to grow as they open new head office in Edinburgh
Interested residents walking next to the Fochabers Burn could be seen stopping at the gates to check on the latest developments with the project.
The home was listed on the property market in 2015 for £850,000 following the death of Ena Baxter. Her husband died two years previously.
Despite dating back to the 1800s, the West Street building was not listed by heritage organisations.
It was originally built by the Duke of Richmond and Gordon for his factor and was used as a hotel before being bought by the Baxters.
Hopes were raised the former family home may have found new life as a "boutique hotel" when it was listed for sale. However, it was taken off the market last year.
Last night, Fochabers Lhanbryde councillor Marc Macrae, who lives near the property and is chairman of the council's planning committee, stressed all procedures had been complied with for the demolition.
He said: "It's a significant building to the history of Fochabers and its demolition has created a great deal of interest, but it isn't a listed building and is therefore like any other private property.
"I can understand that trying to bring it up to modern standards could have the family an absolute fortune, so it's cheaper to reduce it to the ground and start again.
"It's sad to see but it's progress."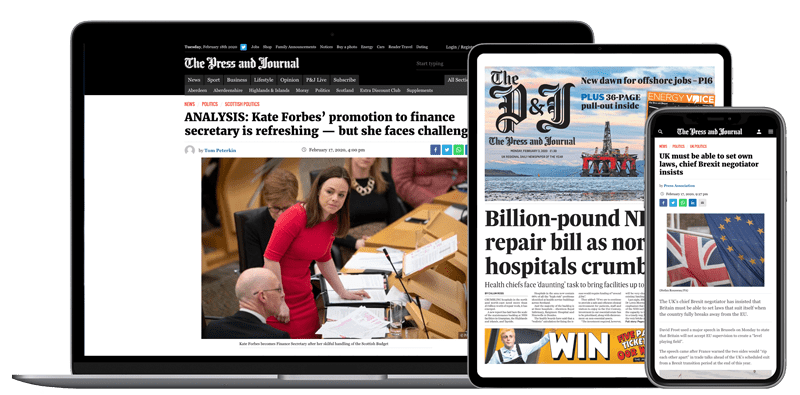 Help support quality local journalism … become a digital subscriber to The Press and Journal
For as little as £5.99 a month you can access all of our content, including Premium articles.
Subscribe