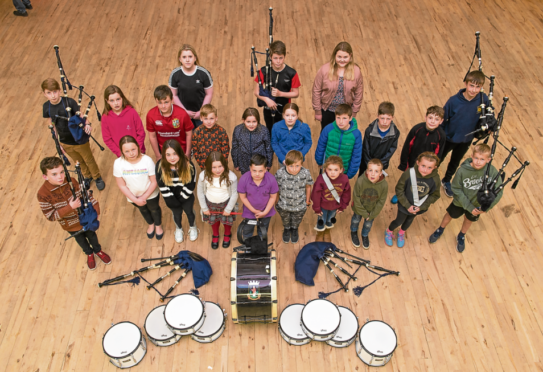 A Moray music group hoping to interest a new generation in the bagpipes and other traditional instruments face a funding challenge.
Forres Youth Pipe Band was established to encourage young people to take up traditional music.
Since the three-year project began nearly two years ago, more than a dozen pipers and drummers have graduated from the first phase of tuition and are preparing for their first public appearances before the end of the year.
Another 20 young people, aged from eight to 11, are already following in their musical footsteps.
But in order to keep the group running until their 2019 target, they need to raise a further £3,850.
Applications for funding have been submitted by the group to fill the gap before another round of recruitment later this year.
Organiser Sharon Carmichael, whose daughter plays in the senior Forres Pipe Band, said: "It's only a three-year project to kick-start some interest with the kids and maybe start getting it taught in schools. It's a shame it isn't done already.
"I think piping has suffered from a reputation in recent years of maybe not being the coolest thing to do. That's changing though, there's definitely a lot more interest now.
"The aim is to have enough children playing after the three years to encourage the schools to take it on when they move up to secondary school."
Although pipe bands across Moray have young players within their ranks, Forres Youth Pipe Band is the only group in the region to consist solely of children.
Once the three-year target is complete it is expected that about 50 children will make up the massed pipes and drums of the group.
It is hoped the members will then move on to the senior section while providing a legacy for other children to follow.
Mrs Carmichael added: "We just want to get them started. Pipes are expensive so we help with that. The important thing is that they enjoy it and learn a skill for life."