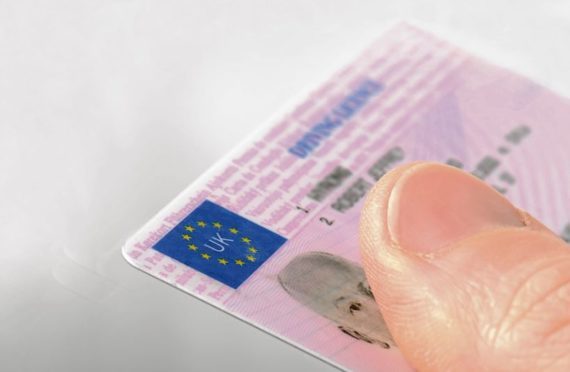 Dozens of motorists across the north and north-east have more than 12 points on their licence – and are still on the roads.
Generally, once motorists have accrued 12 points they are banned, unless there are exceptional circumstances.
But exclusive new figures show that nearly 40 drivers across the region have managed to avoid a disqualification – including one motorist from Stonehaven, who has 18 points on their licence.
And according to the data, obtained by the Press and Journal, the number of people with a clean driving licence in the Highlands and Grampian is below the national average.
There are 560,000 motorists in the region, and 43,000 – or 7.7% – have been given at least three penalty points. The UK average is 6.8%.
Last night, road safety campaigners it was "disgraceful" that those with 12 points or more were on the road, and claimed they were putting lives at risk – "making a mockery" of the system. The Department for Transport however insisted was up to the courts to decide if road users should be allowed to drive whilst exceeding the points threshold.
A Ministry of Justice spokesman said: "The vast majority of drivers who get 12 penalty points are automatically disqualified.
"The courts have access to DVLA records which are taken into account, but sentencing is rightly a matter for independent judges based on the facts of each case."
Of the motorists above the disqualification limit, 21 have licences registered to AB postcodes.
These include drivers with 17 points in Old Aberdeen and Peterhead, and another with 16 in Aberdeen city centre.
Elsewhere, 15 of the licences belong to IV postcodes, while two are registered to Orkney and one in Wick.
Road safety charity Brake insisted all drivers who hit 12 points should be automatically banned.
A spokesman said: "It is disgraceful that these drivers are still driving on our roads, despite having accumulated 12 points or more on their licence.
"These dangerous repeat offenders have been granted ample opportunity to change their driving behaviour yet continue to put lives at risk through their complete disregard for the law."
Rebecca Ashton, head of driver Behaviour at IAM RoadSmart believes a prevention is better than a cure, and added: "It should be a simple message, 12 points and you're out.
"Most drivers understand it but it's being undermined. We think it comes despite promises from the courts and the DVLA to improve communication and therefore insure that fewer drivers slip through the net.
"On the other hand, I think prevention is better than a cure. We need to give those drivers on nine points extra help and education in order to break what their problem is. For a lot of them it comes from speed, speed addiction.
"They need to change their habits and attitude towards driving. We could widen the scope of speed awareness courses to give the courts more options.
"When you look at the safety in general, you've got to make sure others on the road are not impacted by drivers who shouldn't be there."
According to the figures, 23 people living across the north and north-east have racked up 12 points on their licence, with two culprits in Lerwick. There are five people currently with 13 points on the licence – two of whom live in the IV postcode covering Dochgarroch, Abriachan and Bunchrew.
The data also shows in total 43,000 people have at least three penalty points with some of the worst-offending areas including Laurencekirk and Tomatin, near Inverness. There are more than a thousand more motorists on the verge of losing their licence collecting nine points to date.
How are motorists driving on our roads with more than 12 penalty points on their licence?
Solicitor Ronnie Simpson, who works for Michael Lyon Solicitors Limited which specialises in road traffic law, provided an explanation of how drivers are able to keep their licence.
He said: "This is covered by Section 35 of the Road Traffic Act.
"That allows drivers who have accumulated 12 or more points in three years to stay on the road if they can demonstrate exceptional hardship if they were to lose their licence."
These hardships include things such as employment status where an individual relies on a driver's licence to complete their job. As well as this, a person's residence may effect the decision to allow a motorist to continue driving.
"In places like Aberdeen another question would be where someone lives and whether there are buses close by" said Mr Simpson.
"In Scotland it is a lot harder to prove exceptional hardship.
"In England you have people like Freddie Flintoff and footballers saying they need their licence to go to a charity event, in Scotland they would say just get a taxi.
"The assessment of exceptional hardship is on a balance of probabilities."