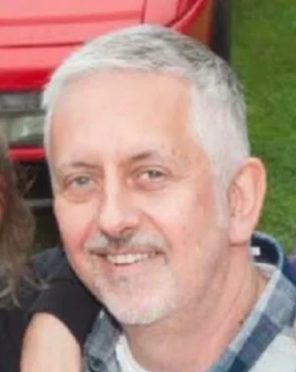 A north-east hairdresser is preparing for the drive of his life to raise cash for charities set up for fight deadly illnesses.
Gary Dean, who lives near Lossiemouth, will join a team of enthusiasts to take on the Mongol Rally later this year.
The endurance test for man and machine, which begins in July, spans about 16,000 miles from the shores of Europe to the Mongolian desert.
This man is set to become the first to take on the 10,000-mile Mongol Rally in an electric car
However, participants also face the added challenge of completing the massive three-month journey in a car worth no more than £1,000.
Mr Dean, who runs The Hair Shop hairdresser's in Elgin, will join a team of six other drivers in an attempt to make it all the way to Asia.
The 53-year-old will drive the leg from Turkey to Georgia and may return behind the wheel for the later stages of the challenge.
Mr Dean said: "The spirit of the event is that you do it in an old banger, which will make it a little bit more uncomfortable for us.
"We're going to have a little Renault Kangoo, so just a little tug, but over the last few months we've been working on it to upgrade the suspension on it.
"It's just on whatever the particular country wants to call public roads. For some parts it could be no better than farm tracks so we can only drive during the day, just so we can see the pot holes really.
"We're quite hopeful of getting it there. If everything goes to plan then we might give it a go trying to get it home again too."
The car has been decorated in a bright pixelated livery in order to make it stand out from the rest of the vehicles on the rally.
The team, which has been christened "Say No to Slippers", will raise funds for a variety of charities close to each member's heart.
Mr Dean has opted to donate his donations to the Abbie Sparkle Foundation, which was established in memory of Elgin youngster Abbie Main, who lost her fight against cancer on Christmas Day last year at the age of 15.
The hairdresser also wants to help Lucy's Fight, which was set up by Lucy Lintott following her diagnosis with motor neurone disease.
A donation bucket has been put in Mr Dean's business so customers can help the two causes.
He said: "I've got two little girls myself so seeing what these families have been through really hit home with me."
Mr Dean will take turns in the driver's seat on the rally with Peter Ormerod, Janet Ormerod, Christopher Ormerod and Jim Carter, who all live in Lancashire, and Rob Ormerod, who lives in Estonia.
The eye-catching Renault is due to visit the north of Scotland before the trek as part of a "shakedown" on the NC500 route.
The group's progress can be followed online at www.saynotoslippers.com