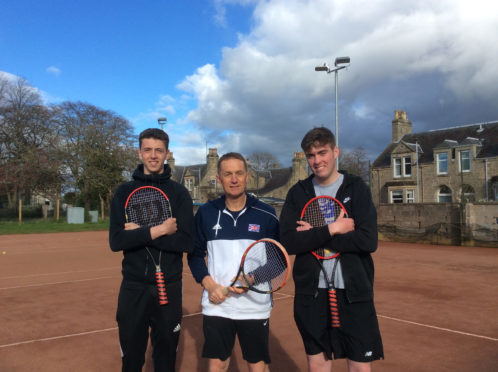 A national sports charity hopes to create a tennis boom by serving up free tennis lessons in Elgin this weekend.
Tennis For Free, a charity which promotes the racket game for all ages and backgrounds, has invested in a year long programme of coaching.
Fun sessions will be held for both children and adults on Saturdays at Cooper Park in the town.
The charity, founded by comedian Tony Hawks and fashion executive Patrick Hollwey, has previously enlisted the help of Judy Murray, the mother of tennis star Andy Murray, who ran free coaching lessons across Scotland, including Dundee and Inverness.
Tennis for Free has also won the support of 1987 Wimbledon Champion Pat Cash and BBC commentator Andrew Castle.
Local tennis coach and lead site organiser John Walker said: "We are all very excited to welcome Tennis For Free to Cooper Park. It is a fantastic opportunity for all members of the local community to get into the spirit of trying tennis for either the first time or to dust off the cobwebs and try again.
"The courts look great after a recent refurbishment, the good spring weather is finally here, and we look forward to welcoming local people to the free sessions."
All equipment will be provided to anyone signing up to try their hand at the sport with sessions starting this Saturday.
More information can be found at www.tennisforfree.com or by e-mailing John Walker at johnwalker862h@gmail.com