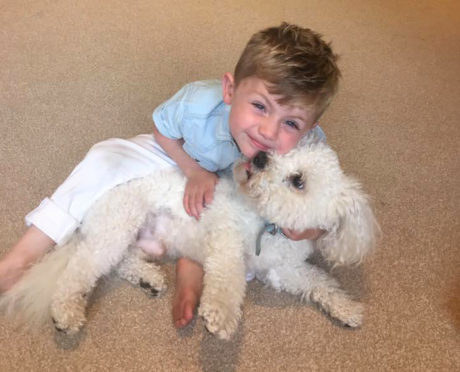 A devastated Moray mother has revealed her family's hearts have been broken after their dog was killed in a hit-and-run incident.
Victoria Duffy's pet, Otto, died after it was run over by a truck in Lossiemouth.
The bichon frise was due to celebrate his fourth anniversary with the family next week – and during that time had formed an inseparable bond with Miss Duffy's five-year-old son Mason.
However, despite the driver braking after the collision, they then decided to drive off without checking on the condition of the beloved dog.
Now Miss Duffy, who lives in Forres, has appealed for the motorist to come forward to apologise for the crash to give her distraught two children peace.
Pets rescued from dog meat trade in Asia thriving in new life in Moray
She said: "Mason has effectively grown up with Otto. He was with him his whole life pretty much, they were always wrestling or playing.
"If I had hit someone's pet then I know I would feel horrendous. If someone had come to me and explained what had happened I would probably feel just as sorry for them. It can happen to anybody.
"They've just driven off though without a thought, not even stopped. It's a pretty cowardly thing to do."
Miss Duffy and her children were in Lossiemouth visiting her partner Ian Sellar when the hit-and-run happened.
It is believed the dog escaped from the front garden on Stotfield Road before it was hit by a white Volkswagen truck at about 6pm on Saturday.
The family then became aware of what had happened after a passer-by started going door-to-door to ask if any households were missing a white dog.
Miss Duffy said: "There was a huddle of people around Otto. At that point I didn't know he had died, I thought he might have just had a broken leg or something.
"When I saw him I sunk to my knees. I couldn't believe it. I just kept shaking him because it looked like he was just sleeping. Everyone there was so lovely, but I was really too upset to thank them."
The family held a heart-breaking burial for Otto the following day on one of his favourite walking routes in woods near Lossiemouth.
Miss Duffy's children and Mr Sellar's own youngsters wrote letters to their treasured friend and left glittery stones at the grave while Mr Sellar's dogs Isla and Marley also paid their final respects.
Last night, police issued a reminder that motorists are obliged to stop and report incidents that damage property or injure people or animals.
Constable Vicki Marshall said: "This has been a deeply distressing incident for the dog's owner. It is understood that there were witnesses and people did stop to help however the dog owner was too upset to take their details.
"A couple in a Fiat 500 were among the potential witnesses. I would be grateful if those who witnessed the incident or stopped to help could contact us."
Anyone with information should contact police by phoning 101 or Crimestoppers anonymously on 0800 555 111.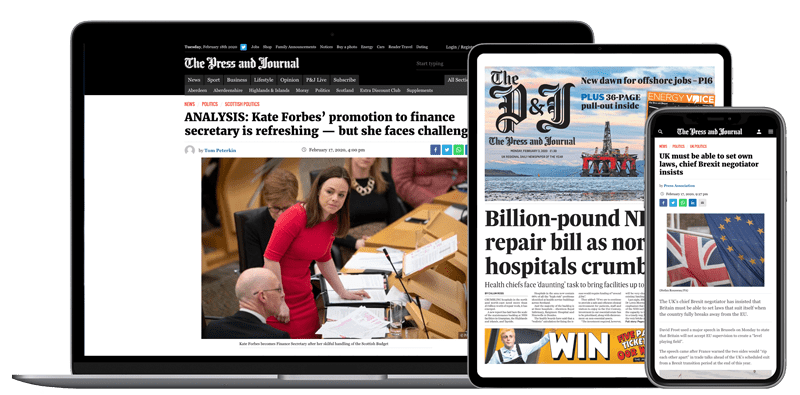 Help support quality local journalism … become a digital subscriber to The Press and Journal
For as little as £5.99 a month you can access all of our content, including Premium articles.
Subscribe