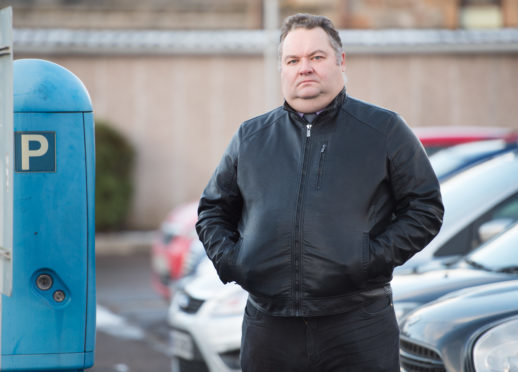 Concerns have been raised that young talent trained by Moray Council could be "poached" by the private sector firms paying bigger wages.
Yesterday, the authority revealed some posts that have proved difficult to fill could be converted to apprenticeships positions to develop skills among locals.
However, opposition members believe the initiative could still result in a brain drain if the cash-strapped council does not keep pace with private sector wages.
Apprentices in Moray to go live on social media to encourage others to join training schemes
SNP group co-leader Graham Leadbitter stressed it was essential that the authority remained "nimble" so it retained a position as an attractive employer.
Meanwhile, council officers said other incentives could be offered, other than pay, to retain an advantage over commercial firms.
A report at yesterday's policy and resources committee described recruitment as an "increasingly pressing matter" in recent years for specialist and senior posts.
Mr Leadbitter warned apprenticeships would not deliver value for money unless staff could be retained long-term.
He said: "We need to get onto a more competitive footing so that we can retain employees better. We need to be nimble so that the council is able to keep up with market trends.
"What we don't want to happen is have really excellent apprenticeships, which I think we do very well, then they get qualified and are poached by someone else, who offer them a higher level of pay.
"That isn't particularly helpful to us and we could be losing some really well-skilled people that way."
Council leader George Alexander said the apprenticeships would deliver wider benefits to the region – regardless of whether they stay on the authority's books.
He said: "I think we have an ambition of offering apprenticeships with the recognition that they will fly off to better paid jobs – that benefits young people in Moray so I'm not necessarily against that."
A range of new apprenticeships are in the early stages of being developed within the council with the results of the work not expected to be seen for at least two years.
Acting director of corporate services, Denise Whitworth, listed pensions, annual leave, flexibility and work culture were all attractive features which could help retain staff.
However, she admitted it was not easy to be "nimble" to offer higher salaries – revealing that only "very few" councils match market pay.
She said: "The priority for our pay structure is to make sure it is fair and also compliant with equal pay legislation. Altering pay to match the market as it rises and falls is not the way to do that."