Music students from Moray will travel to London to perform a moving song they have written to pay homage to the RAF.
Pupils from Lossiemouth High School have been chosen as the winners of the international competition Never Such Innocence, which has been organised to commemorate the centenary of the end of World War I.
A performance has already been presented to top military brass at RAF Lossiemouth.
Moray school pupils mark centenary of World War I with poignant RAF Lossiemouth event
But now the choir will travel to Wellington Barracks, just yards from Buckingham Palace, later this month to perform their creation, The Sky's the Limit, with military bands.
Creative pupils filmed the group of 16 students singing the record at Lossiemouth beach with footage supplied from Typhoons soaring above the coastal town for the spectacular video.
The group of S3 students worked with song-writer Marty Longstaff, who crafted their lyrics into a musical composition.
The moving piano ballad pays tribute to RAF crews who have supported air missions for the last century to make the country "proud".
Charlotte Wright, 14, who sings a solo in the song, said: "We get used to the planes here because it happens every day but I think it's important to remember what people have given up so we can have a future.
"There are a lot of families in the school who have links to the RAF so it is not something we have every shied away from."
The Lossiemouth choir was chosen as the best entry in the competition, which also included submissions from groups as far away as California and Malaysia.
Music teachers from the Moray school worked with the class to develop themes for the song before it was refined into the touching lyrics.
Heather Scott, principal teacher of performing arts, said: "It's fantastic for the music class to have people coming in to run things that help us build links with the community and local industries.
"Working with a professional musician on this project has really given the students an insight into the way music is used in the outside world."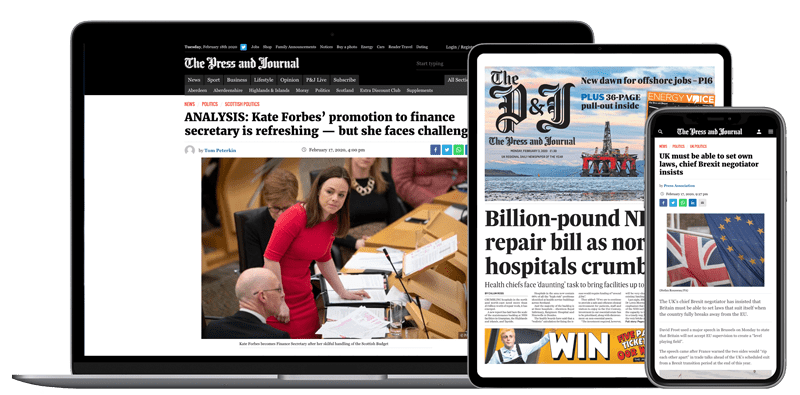 Help support quality local journalism … become a digital subscriber to The Press and Journal
For as little as £5.99 a month you can access all of our content, including Premium articles.
Subscribe