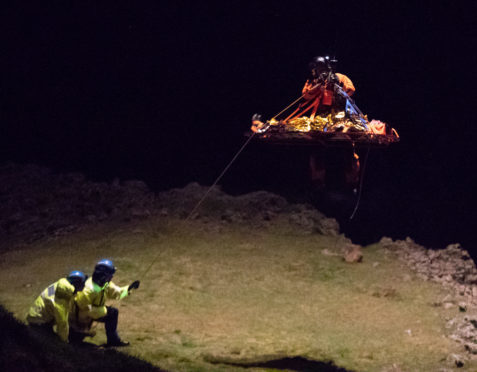 A "battered and bruised" north-east businessman has thanked the emergency services who came to his rescue after he plunged backwards off a cliff.
William Bird,who owns the Fennel restaurant in Inverurie, was walking along the Moray coastline at Findochty when he lost his footing and tumbled down a 30ft drop.
The 44-year-old was left with a concussion and cuts and bruises, but says he considers himself lucky not to have been more severely injured.
The drama unfolded late on Friday night as Mr Bird was returning to a static caravan he owns at Strathlene.
He slipped on a wooden step at the nearby golf course and yesterday described the terrifying fall that followed, which saw his quiet weekend getaway descend into chaos.
Mr Bird said: "I tumbled down the steps and thought that was alarming enough, but in my stunned condition I just didn't realise how close to the edge I was.
"When I put my hands behind me to lift myself up I tipped backwards and right over the edge, down the best part of a 30ft drop.
"I was out of it for a little while but I count myself very lucky. Had I hit my head on a stone or rock it would have been a whole lot worse."
Coastguard crews and paramedics were called to the spot at 10.30pm and the lifeboat from Buckie was launched.
The Coastguard helicopter was also dispatched and a dazed Mr Bird was soon being winched to the top of the cliffs to receive medical treatment.
He was then taken by ambulance to Dr Gray's Hospital in Elgin to be checked over.
The restaurateur was found to have suffered bruises and grazes to his knees, shoulders and the back of his neck.
He said: "It was obviously a bit of a tricky operation and I'm extremely grateful for the way everyone responded.
"The guys were astonishing. They put themselves at risk to help you out.
"I couldn't be any more grateful for how they took care of me."
Mr Bird has been told to take a week off work to rest and recuperate, but says he is eager to return to Fennel as soon as he can.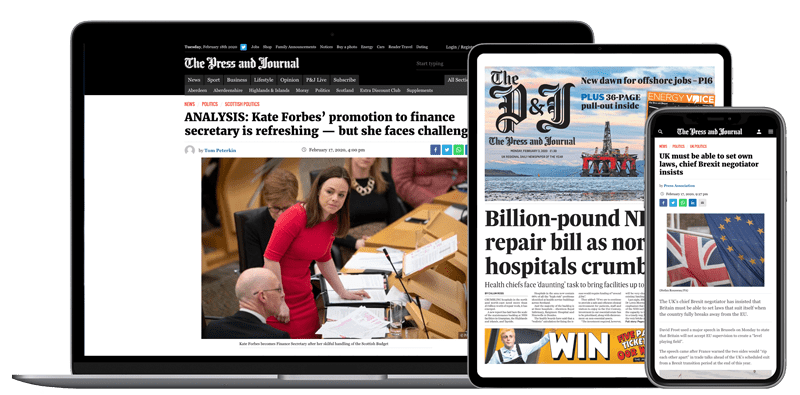 Help support quality local journalism … become a digital subscriber to The Press and Journal
For as little as £5.99 a month you can access all of our content, including Premium articles.
Subscribe