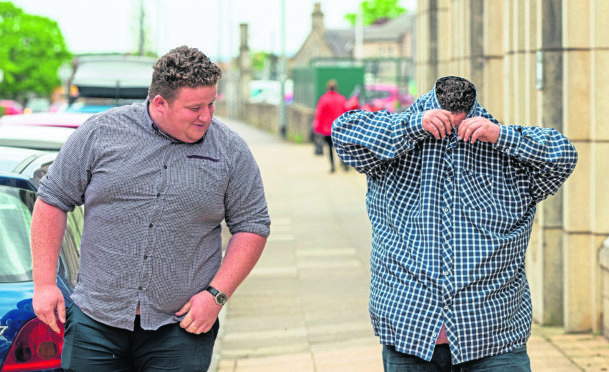 A rogue trader refused to leave a frail pensioner's home after she refused to pay up – while his brother smashed up another customer's driveway after she challenged his handiwork.
Larry and Jerry Connors carried out jobs in Elgin and Cullen, worked together as Tayside Drives and Patios.
But Elgin Sheriff Court heard yesterday they terrorised those who dared to challenge their work.
They only left the area after the Press and Journal exposed what they did to 85-year-old Mary Brander.
Larry Connors, 19, and Jerry Connors, 25, yesterday admitted a string of breaches of consumer regulation in April 2015.
The court heard Larry Connors targeted Mrs Brander at her home in Elgin, offering to carry out work in her garden for £3,200.
He then demanded £4,000, and told both her and trading standards officers – who had visited the house following a tip-off – he was not leaving until he was given it.
When they went inside to discuss the matter, trading standards officers discovered paperwork which stated the work would cost £800 less than he was demanding.
The court heard that Connors, of Brookside Meadows in Northampton, had insisted he was going to follow Mrs Brander to the bank to make sure she got him the money, despite officers suggesting he should wait for an investigation to establish the value of his work.
Ms Brander's son-in-law paid £3,200 but said he did so out of concern for her safety.
A subsequent investigation revealed Connors had greatly overestimated the value of the work and had defrauded his victim, who has since died, out of £2,200.
He was also found to have failed to give her the right to cancel the purchase.
Fiscal depute Alex Swain told the court yesterday: "At the time of the offence she was a vulnerable lady, she was 85-years-old and very frail."
At about the same time, brother Jerry Connors was threatening a couple who had refused to pay him for work carried out in Cullen.
The 25-year-old, of Market Harborough, Leicestershire, approached Eva Bonarek on April 16, 2015, and offered to tarmac her driveway.
He began the work the following day but her partner, Piotr Kobedza deemed it unsatisfactory and refused to pay the £1,000 bill.
The court heard the tradesman threatened to burn down the house if he was not paid – before returning with some other workmen and smashing up the concrete work with large hammers.
Sheriff George Aitken deferred sentence on the pair, but told them: "These cases are utterly unacceptable.
"Larry Connors, preying on the elderly in this fashion is something the court takes exceptionally seriously.
"Jerry Connors, smashing a drive with a sledge hammer might have been exceptionally frightening for witnesses."
Moray Council's trading standards team, which reported the brothers to the Crown Office, last night welcomed their conviction.
Officer Muriel Allan urged others to be vigilant, and said: "We would urge all residents to engage tradesmen from a known company or from reliable recommendation, and never to accept an offer of work on the doorstep.
"No bona fide business seeks work like that.
"These traders often use misleading or intimidating practices to obtain large amounts of money from Moray's most vulnerable consumers, particularly the elderly.
"Common complaints include poor quality of work, quoting a low initial price which goes up significantly because of extra work and using threatening or intimidating behaviour to make sure they get paid.
"Trading standards rely on information from the public to help identify the rogues. Every bit of information on problem traders helps us prevent people being ripped off."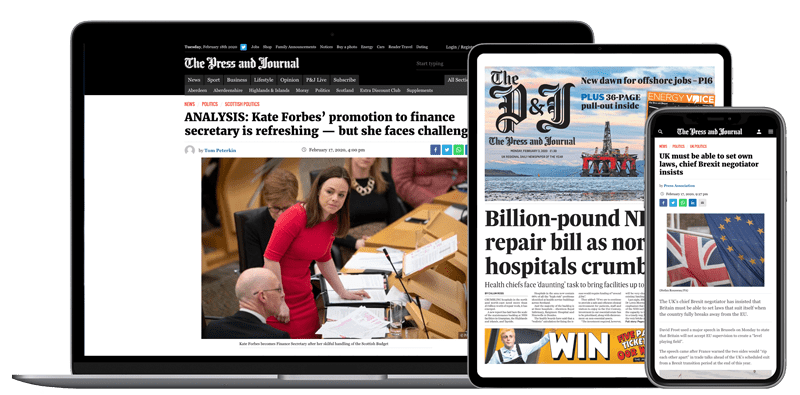 Help support quality local journalism … become a digital subscriber to The Press and Journal
For as little as £5.99 a month you can access all of our content, including Premium articles.
Subscribe