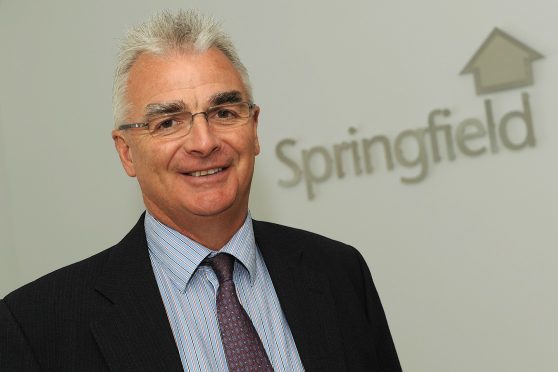 A £14million proposal to create Scotland-leading "smart" factories and futureproof Moray's manufacturing sector has been unveiled.
Under the proposals, the Industry 4.0 Hub would provide the equipment, people and processes needed to help businesses keep up with advances in technology.
In turn, this would offer more opportunities for expansion, investment, job creation and higher wages – benefiting thousands of north-east residents employed in the industry.
The project is one of several which would benefit from the £200million Moray Growth Deal bid currently in development.
If funded, the Industry 4.0 Hub will focus on the key sectors relevant to Moray's economy: food processing and distilling, energy including renewables, forestry and the creative industries.
Additionally it will be connected to plans for a National Manufacturing Institute for Scotland in Glasgow and services provided by the Scottish Manufacturing Advisory Service.
While a location for the centre is yet to be decided, it is understood that it will be set up in a building not currently in use which will be repurposed.
Sandy Adam, chairman of Springfield Properties, said: "Small businesses in particular need support to keep them up to date with the new technologies that can help them grow.
"The industrial hub will do that and export Moray expertise to other parts of Scotland.
"Technologically things are changing fast in business and industry.
"It's important that we in Moray maintain that momentum to sustain a younger workforce who expect to have the latest advances at their fingertips and are attracted by cutting edge technology."
Donna Chisholm, area manager for Moray at Highlands and Islands Enterprise (HIE), said: "In Moray there are more manufacturing jobs per head of population than anywhere else in Scotland.
"It has a critical mass of these jobs across a range of sectors that make it unique in the country.
"This makes it the ideal location to site a regional hub to support the implementation of Industry 4.0."
Rhona Gunn, corporate director for economic development at Moray Council, said: "Moray is recognised throughout the world for the quality of its manufacturing, especially in the food and drink sector.
"We want to build on this reputation and take proactive measures to ensure that Moray businesses stay ahead of the curve and continue to grow."