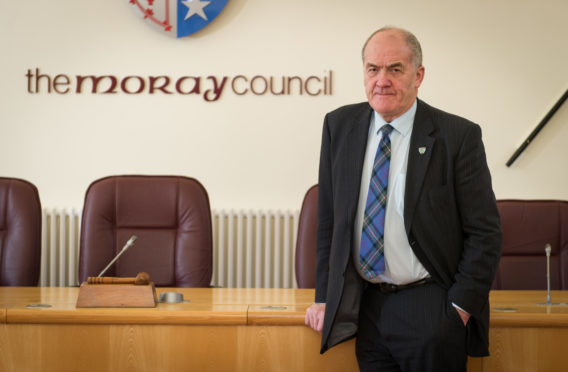 Moray Council has organised a series of events for residents to tell them where the budget-cutting axe should fall.
The beleaguered authority faces the prospect of having to save up to £14 million over the next two years to balance the books.
Budget cuts to save £6m this year prompted angry protests in Elgin from staff amid concerns about job cuts affecting schools.
Last night, council leader George Alexander admitted the process was likely to be "tough" once again.
The council's main opposition group has argued the meetings do not go far enough to reach out to communities across the area.
Mr Alexander said: "The important thing is to get views on what services people think they can possibly do without or see reduced.
"The perception of the public is what we are trying to get to. I could look at everything and decide they are all priorities but that's not the world we live in. We're being forced to make tough choices.
"We want to find out what's simply untouchable and what, in the public's opinion, can be looked at more carefully."
Mr Alexander stressed people who attend the consultation events would be informed by council staff, councillors and an especially prepared booklet, entitled The Story So Far, about the gravity of the situation.
This month's events will encourage attendees to rank services in order of priority as well as giving them the chance to take part in group discussions.
Another round of consultation is expected to be scheduled for the autumn, before the budget for 2019/20 is approved early next year.
Graham Leadbitter, co-leader of the SNP group, said: "There's already been a backlash to this year's budget so people need to make their views known at the earliest opportunity.
"We've long-pushed for more wide-ranging consultations which get more people involved. That can be challenging and it's a criticism we still have of the current process."
Consultation events have been scheduled for Thursday at Buckie High School, on Tuesday at Speyside High School and on Thursday May 31 at Forres Academy. All run from 7-9pm.
Meanwhile, drop-in events have been scheduled for the pop-up shop on Mid Street in Keith on Friday, the St Giles Shopping Centre in Elgin on Saturday and Lossiemouth Community Centre on Monday. All run from 10am to 4pm.