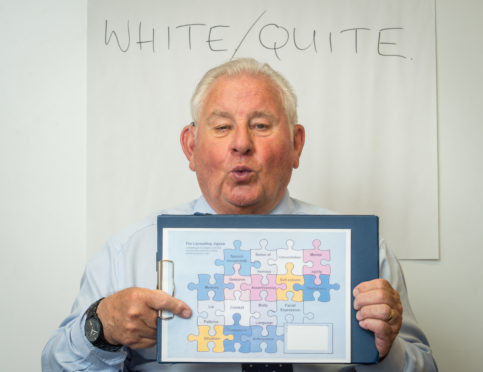 A Moray charity has run a workshop to help reduce the isolation and loneliness of people suffering from hearing loss.
North East Sensory Services (Ness) ran the lipreading taster session in Elgin to unlock more opportunities for people suffering from the problems.
Tutors explored the range of shapes and movement made with the mouth during speech that can help to interpret what the person is saying when they cannot be heard.
Participants were guided through clues that can be given off by somebody's body language and the environment they are in.
Advice was also given about making everyday life easier – including asking people to face the person they are speaking to and where best to sit in a room.
Libby Hillhouse, training and information officer for Ness, explained that losing the sense of sound can lead to people becoming more withdrawn.
She said: "It can often result in people feeling isolated and we have seen that people begin to withdraw from social situations, often finding it overwhelming.
"We know that lipreading allows people to feel more confident in living with hearing loss.
"About nine million people in Britain have a degree of hearing difficulties and the majority use lipreading to some extent. It is a vital skill."
Yesterday's taster session was organised ahead of a new course being launched later this year.
Those with limited hearing were given tips about how to interpret the sounds they were still able to hear so they were not misinterpreted.
Advice was also given about possible hearing aids and other equipment that could be used to reduce the problems.
Graham Findlay, chief executive of Ness, said: "As a charity we are constantly looking for ways to ensure our events and activities are accessible and extensive, allowing users to live independent lives.
"Our lipreading courses have proven highly successful in the past and we are looking forward to replicating this in October following this workshop."
Ness, which ran the session from its base in Elgin, also runs lipreading classes in Aberdeen and Inverurie.