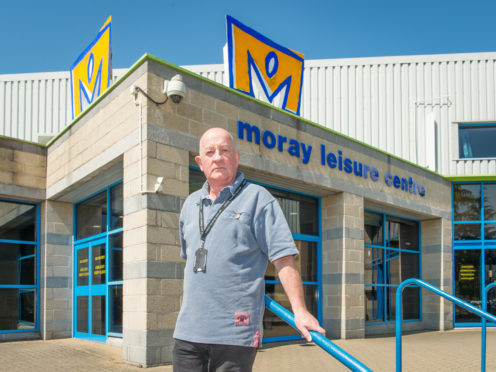 The decision to keep an investigation into the history of management at the beleaguered Moray Leisure Centre has raised fears it may not go far enough.
Auditors are due to examine records at the Elgin pool and ice rink over the coming months in an attempt to establish what has gone wrong at the facility.
Moray Council was forced to bail out the centre by making an additional £120,000 available over the next two years on top of an annual £698,000 subsidy.
With fears that costs at the attraction are "spiralling out of control" and with concerns about its management there has been consensus that scrutiny is needed.
Speyside Glenlivet councillor Derek Ross was among those who pressed for an investigation into the council's involvement at the leisure centre in recent years.
The independent member is, however, disappointed the probe will be carried out by authority staff and not an outside body.
He said: "My preference would have been for an independent group to look into this but it's been decided to do it internally.
"The whole relationship between the council and the organisation that was set up to run the leisure centre needs to be looked at so we don't sleep-walk into a similar situation with the town hall or something else.
"Openness has to be a priority."
Mr Ross conceded: "It may well be the case that the internal audit finds the very things that determine an external body is needed."
This week Moray Council confirmed the results of the internal investigation are expected to be presented in September.
Auditor Atholl Scott told councillors he believed the authority was in a "strong position" to gain access to documents from the firm that runs the pool and ice rink, Moray Leisure.
The council has backed a four-year rescue plan devised by leisure trust High Life Highland to get the centre back on a firm footing.
The proposals included renewing a one-year lease on a monthly basis.
Moray Leisure board member Martin Gray has said the backing will open doors to allow them to improve the facility.
He said: "We have got many things in the pipeline that can now go ahead."