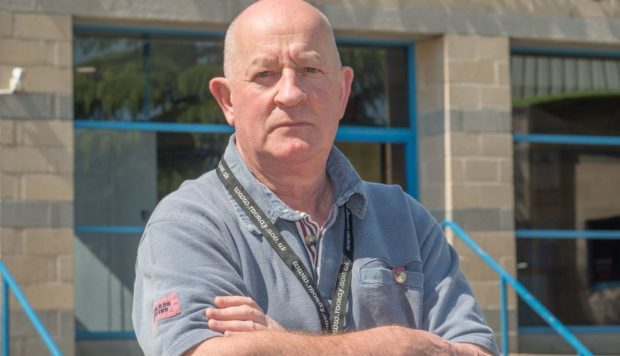 Moray Council's embattled leader insists it is "business as usual" at the authority amidst a leadership crisis within the chambers.
The ruling alliance between the Conservatives and five independents was shattered this week following a mass walkout from all-but-one of the Tories in a row over job adverts for senior posts.
Yesterday, it was revealed the SNP are already preparing a power-grab after they opened talks with the remaining six members of the administration, other independents and the single Labour member.
Negotiations between parties after last year's election took more than three weeks to resolve the political deadlock.
Last night, the groups were urged to put national allegiances aside to join a "rainbow coalition" comprising all councillors to fight for the interests of Moray.
Independent Speyside Glenlivet councillor Derek Ross said: "Clearly nobody has a majority and any administration that is formed will be in a minority.
"National politics are destructive at a local level. We really should be taking national allegiances out of local government so we can fight for the best deal for our area – because at the moment we seem to be getting 'austerity-plus' from Holyrood.
"It's also a shame to see talent wasted. Tim Eagle (Conservative leader) has been a good education chairman, John Cowe (independent) has proven he is talented in economic development but there are also John Divers (Labour) and Graham Leadbitter (SNP) who have a wealth of experience.
"We should be pulling everyone together to make the most of everyone's talents, instead of leaving them in opposition, and start to campaign as a whole council."
Mr Ross, who proposed an all-party administration following the elections, explained he would take the suggestion to group leaders once again.
This week's walk-out by seven Conservatives has left the SNP as the largest group on the authority with nine members.
Meanwhile, an administration comprising just six councillors, made up of five independents and one Conservative, continues to run the authority.
A full council meeting is still scheduled to take place next week amid the power vacuum.
Council leader George Alexander said: "I can only hope the creation of a new administration group does not take as long as it did last year. We're trying to keep it as close to business as usual as possible in the meantime."