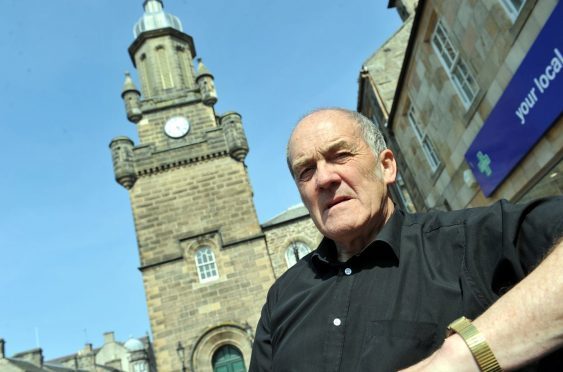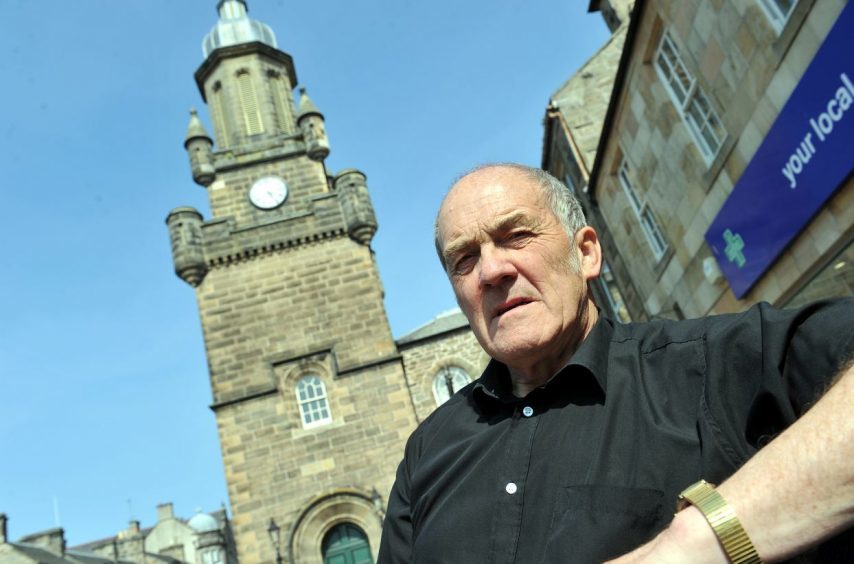 Chaos-hit Moray Council has been plunged into further disarray after its remaining administration members stepped down, leaving a power vacuum.
Yesterday five independent councillors and the one remaining Tory member stepped down leaving no one in charge at the rudderless authority.
It marks the latest chapter in a saga which started when nine Conservative administration members quit the ruling group amid a row over senior job posts.
The decision was taken a day after the SNP's bid to form a minority administration was rejected by the authority's convener James Allan.
Opposition plots power grab at cash-strapped Moray Council after Tories quit ruling alliance
A joint statement from council leader George Alexander, convener James Allan, Ron Shepherd, Gordon Cowie and John Cowe, claimed the Nationalist group had initially agreed to form a "rainbow coalition" which would have included the lone administration Tory but later reneged on it on party-political grounds.
The councillors stated: "This positive idea has now been pushed aside by the SNP group in the council on party political grounds.
"The SNP group of councillors has reversed its initial acceptance of a Conservative councillor in a rainbow coalition and consequently we have decided to step aside at the soonest convenient time and let either the nine SNP councillors, as the majority group on the council, or some other grouping of councillors, form the next administration group for the Moray Council."
The remaining administration members' resignation came as the SNP group said "their doors" were still open to other groups wishing to form a coalition.
The group said that talks had been fruitful with the Moray Alliance group – made up of Labour and three independents – but had stalled with the remaining administration.
SNP co-leader Graham Leadbitter said: "With any negotiation positions are proposed and considered, at no point had we accepted the proposal alluded to by Councillor Alexander.
Row over job ads threatens to break apart Moray Council administration
"We said we would give it serious consideration, which we did, and came back with an alternative.
Negotiating over the airwaves as Councillor Alexander has, is no way to try and build trust and form stable working relationships and he does himself no favours with these erroneous comments."
A special meeting is due to take place on Wednesday to discuss the next step going forward.
The Press and Journal understands councillors have until Friday at 5pm to try and form a new coalition.