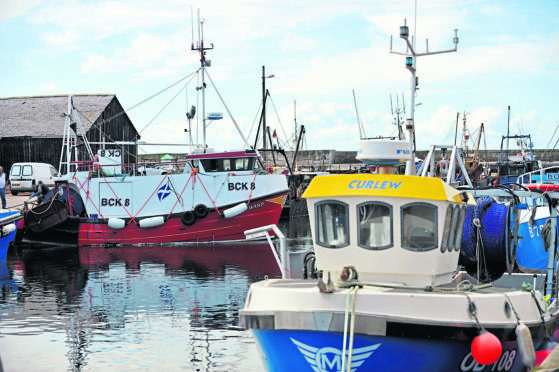 Councillors yesterday backed plans for major improvement works to be carried out at Buckie Harbour.
Under the proposals a new ice plant will be installed at the former fishmarket building and the current chill facility will double in size.
A 50,000 litre fuel tank would also be installed on the second pier.
The original ice plant was demolished 10 years ago.
Business plans have been developed for both developments although the success of the schemes still depends on the outcome of grant applications to the European Maritime and Fisheries Fund (EMFF).
Last night the Moray Council decision was hailed as a "welcome move."
Councillor Tim Eagle, leader of the Conservative group at the local authority said there had been a "real turnaround" following the meeting yesterday.
He said: "I am so pleased that we see a continued investment in Buckie Harbour.
"The harbour appears to be going from strength to strength and I know from speaking to users that both the ice plant and the fuel will be very welcome. There has been a much welcomed resurgence in fishing activity in the harbour and the potential of strong growth in the near future depending upon how Brexit develops.
"The original Ice Plant in Buckie was demolished over 10 years ago so this marks a real turnaround in activity and my thanks go to harbour staff who have and continue to work so hard to develop this important economic area in Buckie."
Earlier this year Moray Council announced that it was looking for a company to design a £350,000 ice plant at Macduff Harbour.
Moray MP Douglas Ross said he hoped the EMFF application for Buckie Harbour would be approved.
He said: "This is a welcome step forward for Buckie Harbour and it's good to see so much support for this proposal to progress for funding.
"I hope that the application to the European Maritime and Fisheries Fund will be successful as there is no doubt this infrastructure at the harbour will be welcomed by all involved and increase the potential at Buckie harbour."