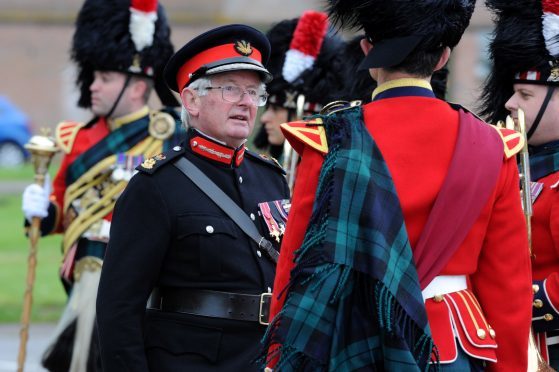 The Lord Lieutenant of Moray for the last 13 years has been made a Commander of the Royal Victorian Order.
The honour is typically bestowed upon people who have served the Queen personally.
In his role, Lieutenant Colonel Grenville Shaw Johnston is responsible for arranging royal visits, preparing guest lists for royal parties and presenting highly prestigious awards to members of the public.
He said: "I am deeply honoured but I think it reflects on the people of Moray who do so many wonderful things.
"Whether it is voluntary or in their businesses or through our forces, they make the job of a Lord Lieutenant very interesting and very rewarding."
Lt Col Johnston added: "People often ask me if I enjoy the job and I would say that 98% of the time it's happy and pleasurable.
"You are meeting people and perhaps giving them awards or congratulating them for something.
"Occasionally sad things happen and this is the remaining 2%, where you just have to go to them and help them, as much as you can, through their sadness."