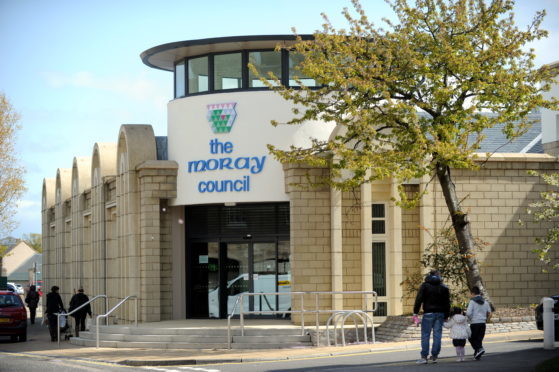 Moray Council's new administration has this morning been agreed by councillors.
The local authority is now led by a minority SNP administration of nine members, with Councillor Shona Morrison appointed as Convener and Councillor Graham Leadbitter as Leader.
After the administration was agreed, Councillor Morrison was invited to say her first words as Convener.
"I am honoured to be elected as Convener of Moray Council, and I am especially proud to be the first woman in Moray to hold this post. I look forward to representing Moray."
Council leader Leadbitter added: "It is an honour and a privilege to be elected as a councillor to serve my community and it is a further honour and privilege to be this council's leader.
"We are an administration in a region that has an enormous amount to shout about and we will do that shouting. This is an exceptional place to live and work and we will be positive about Moray, positive about our council and positive about the future that it is our job to shape."
Confirmed chairs of committees
Policy and Resources Councillor Aaron McLean
Audit and Scrutiny Councillor Marc Macrae (Conservative)
Children and Young People's Services Councillor Sonya Warren
Communities Councillor Louise Laing
Economic Development and Infrastructure Services Councillor Graham Leadbitter
Planning and Regulatory Services Councillor David Bremner
Police and Fire and Rescue Services Councillor Paula Coy
Licensing Committee Councillor Amy Patience
Local Review Body Councillor Amy Patience