School pupils in Moray have ridden the waves after turning sheets of plywood into a seafaring boat.
Four students at Buckie High School have been passed skills, which have been the lifeblood of the region for generations, by experienced shipbuilders at Cullen Sea School.
Yesterday, the teenagers took to the water for the first time in their skiff in the town's harbour before venturing out of the port into open water.
Whisky was poured from a quaich into the rowing boat to christen it Canty – which is the name of a rock off the shore at Cullen Sea School only visible at low water.
Students Willow Daymond, Joseph Mair and Aidan Kennie were led by a piper down to the shore with the vessel, which was also built by fellow pupil Calum Milne and Conan Ross, who left the school last year.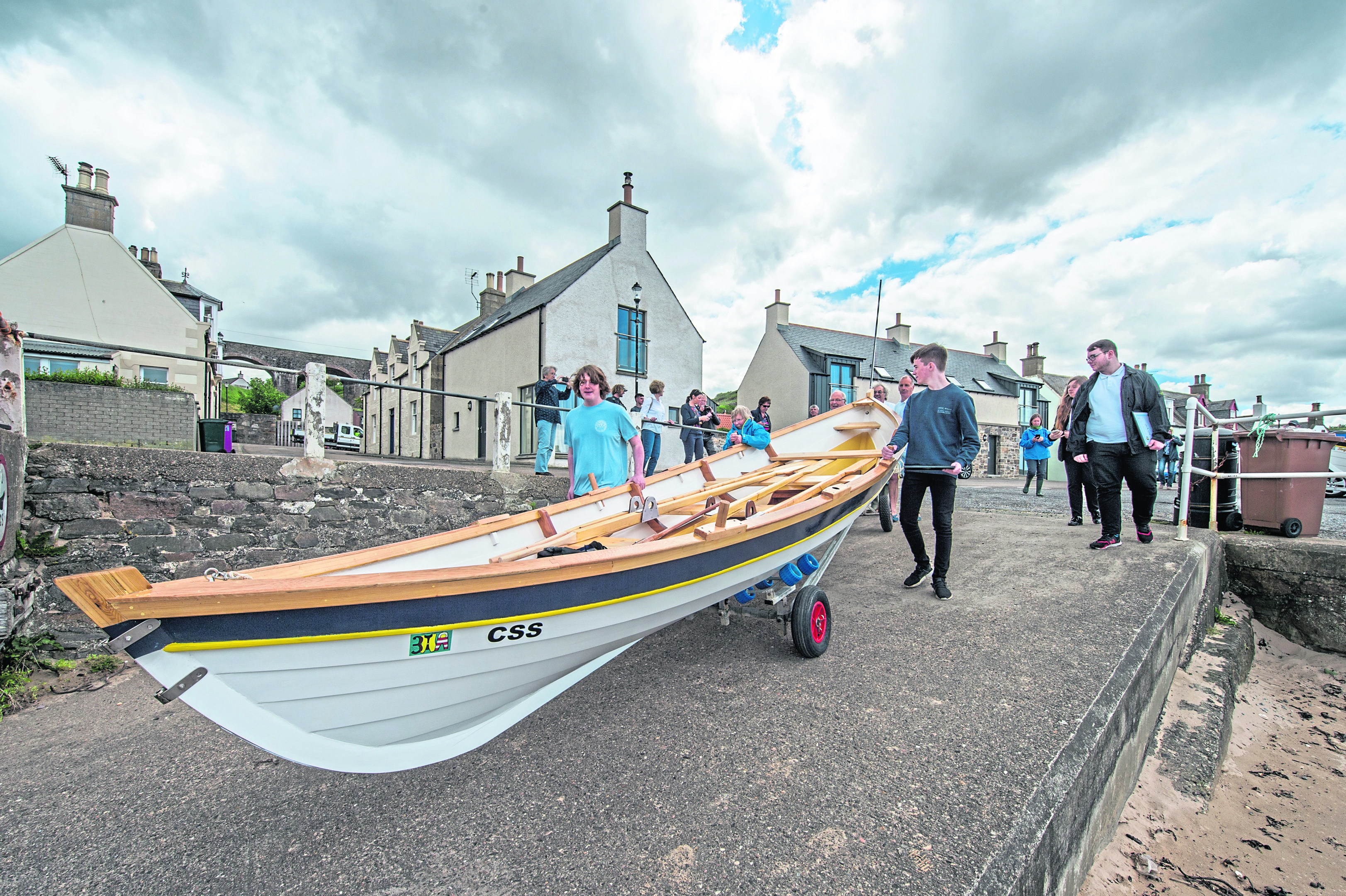 Three retired ship builders, who have a combined experience of more than a century, guided the teens through their weekly classes at the sea school's workshop throughout the entire school year.
Two of the tutors, Bert Reid and Willie Henderson, joined the students with oars to guide them through their first steps at sea.
Willow described it as a "great sensation" to see their boat take to the Moray Firth while Aidan described it as a "proud" moment.
Lorna Wiles, principal teacher of flexible curriculum at Buckie High School, said: "The sea school has provided our pupils with a wonderful opportunity to learn the time honoured skills of boatbuilding.
"It's so important that the expertise of these generous craftspeople is passed down to the next generation. It's also been lovely to see the relationships between the generations grow."
At yesterday's ceremony, volunteers at the sea school also launched a new sailing mirror dinghy, called Hope.
The group hopes to add to its growing fleet with another two dinghies during the next year.
The school pupils' boatbuilding course was supported with a £5,000 grant from the Gordon and Ena Baxter Foundation.
Trust manager Kay Jackson said: "The students have achieved an incredible goal to get their own skiff seaworthy. Their hard work has been inspirational."
Watch Canty take to the water for the first time online at www.pressandjournal.co.uk.