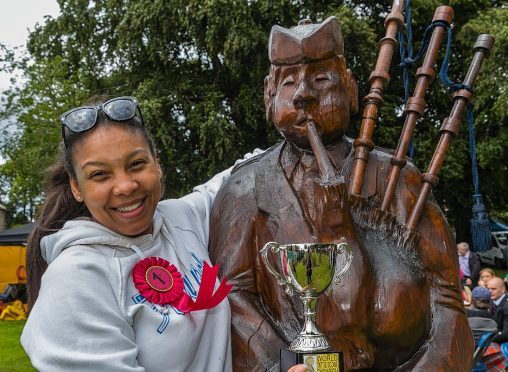 Budding cooks have been invited to enter a competition to crown the world's tastiest tattie scone maker.
The contest, which is being held at Piping at Forres for its fifth consecutive year, sees participants vie to make the most delicious scone of destiny.
Competitors will have to create their own version of the traditional Scottish delicacy, using a set recipe of mashed potatoes and flour, plus the contestant's own magic ingredient.
The winner will become the final world tattie scone champion due to this being the last year of the competition.
Christine De Agostini triumphed last year after her ingredients of samphire and smoked fish impressed the judges.
The competition is run by Elaine Sutherland of Oakwood Cookery School in Elgin, who explained some of the ground rules for aspiring Mary Berrys.
She said: "Over the years, we have seen anything and everything from people using prawns to raspberries and this year hope to see even more imaginative ingredients being used.
"It might just be that the winning tattie scone is just so innovative, there is no choice but to choose that one, or it may be that it's a fairly basic recipe, but it's cooked to perfection."
"It's such a lot of fun. There are those who take it very seriously and have practiced and practiced and there are those who just register and have a giggle with it, and ultimately that's what it's about.
"That's what makes the contest so brilliant – you never know who is going to scoop the accolade. Last year, we had policemen taking part and the cast of the Wizard of Oz even turned up!"
The principal ingredients for the contest are supplied, with competitors invited to bring in their own special ingredient, with alcohol not allowed.
There is no fee to enter the competition and anyone aged 13 and over is eligble to take part.
The event will be held on Saturday, June 30 at Grant Park in Forres.
To enter, visit www.pipingatforres.com.