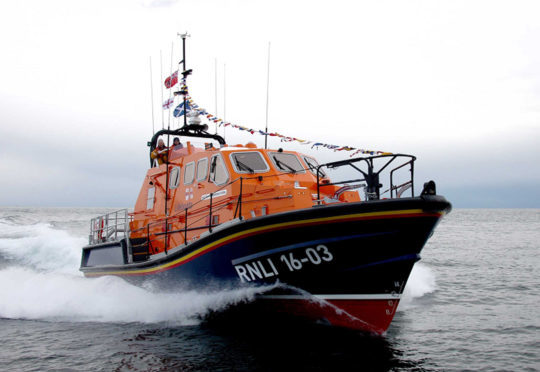 The emergency services have been made aware of a "mayday" situation in the Moray Firth.
Coastguard teams, a search and rescue helicopter and lifeboat teams from the RNLI's Macduff and Fraserburgh stations were sent out to the incident at 6pm.
A spokesman for the coastguard service in Aberdeen said a call was received from a vessel at around 5.50pm.
UPDATE: The Macduff, Buckie and Fraserburgh RNLI teams have all been dispatched to assist, and three local fishing boats are also taking part in the search.
A spokesman for the Maritime and Coastguard Agency said: "HM Coastguard received a mayday call on Channel 16 from a vessel with three persons onboard reporting that they were abandoning ship in the Moray Firth area.
"Banff Coastguard Rescue Team, Buckie, Macduff and Fraserburgh lifeboats and HM Coastguard SAR helicopter from Inverness are currently searching the area.
"HM Coastguard has issued a mayday relay broadcast to all vessels in the area asking them if they can assist in the search.
"Three local fishing vessels have responded and have joined the search also.
"This incident is ongoing, and we have no further information at this stage."
UPDATE: A coastguard spokesman said the search has now been suspended for the evening.