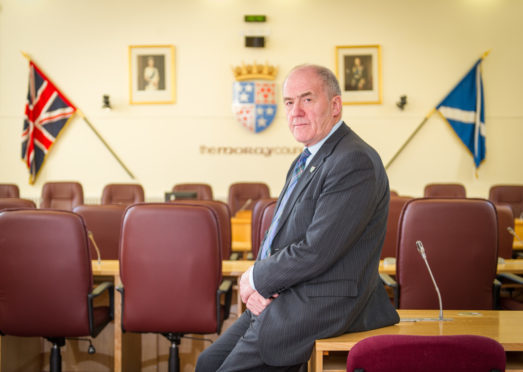 Moray Council has been pressed to draw up urgent plans to review its school estate following the publication of damning Scottish Government statistics.
Fresh figures show that less than a third of the 45 primary schools in the region have achieved at least the minimum "satisfactory" B-rating for the condition of the buildings. Six of the area's eight secondary schools have also failed to make the grade.
The council's former leader George Alexander has repeatedly called for a review of the region's school estate, believing its resources to be too thinly spread across too many sites.
Last night the former teacher said the authority was now "years behind the curve" in preparing its schools for the 21st Century.
Meanwhile, the new SNP administration has stressed it is committed to drawing up short, medium and long-term plans for education while the Scottish Government stressed it had made funding available and it was the council's job to ensure its schools are fit-for-purpose.
Mr Alexander said: "We really need to sit down and make progress about what our intentions are for education in Moray.
"At the moment we're not delivering it efficiently enough while we're stuck in the Victorian ages with some of the buildings we have.
"We're years behind the curve now. We just replace like-for-like but areas like the Scottish Borders are improving their estate by having combined campuses, which gets rid of the move from the small school to the big school, which can be quite traumatic for children."
Last month, Moray Council awarded £3.3million for school repairs. However, the repair bill to get buildings to the minimum standard now tops £100million.
The Scottish Government's figures reveal that Elgin's East End Primary School was the only school in the region to get a D rating – meaning the "economic life has expired" or there is a "risk of failure".
Keith Primary School and Elgin Academy were the only sites to get A ratings – meaning they were "performing well" and "operating efficiently".
The statistics show 31 of Moray's 45 primary schools failed to make the minimum standard, an improvement on last year's total of 36.
But primary schools in Portessie, Findochty, Portknockie and Portgordon were classed as "unsustainable" following a recent council review. A decision about their future is yet to be taken.
Council leader Graham Leadbitter explained he expected the area ratings to improve in the near future with projects underway to replace Lossiemouth High School and build Linkwood Primary School. Elgin High School's replacement project will not be officially finished until the artificial football pitch and car park are completed.
Mr Leadbitter said: "There are already significant improvements in the pipeline, which have been backed by both the council and Scottish Government.
"There is a substantial amount of work to be done though to look at the short, medium and long-term future. We're committed to beginning that debate though."
Yesterday the Scottish Government revealed it had invested £53.4million in either building or refurbishing seven new schools in Moray.
A spokesman said: "Local authorities must ensure they are providing safe environments for all school users. In the last 10 years there has been a reduction of almost two thirds in the proportion of pupils education in "poor" or "bad" conditions.
"We are developing an investment plan for Scotland's learning estate, more details of which will be announced later this year."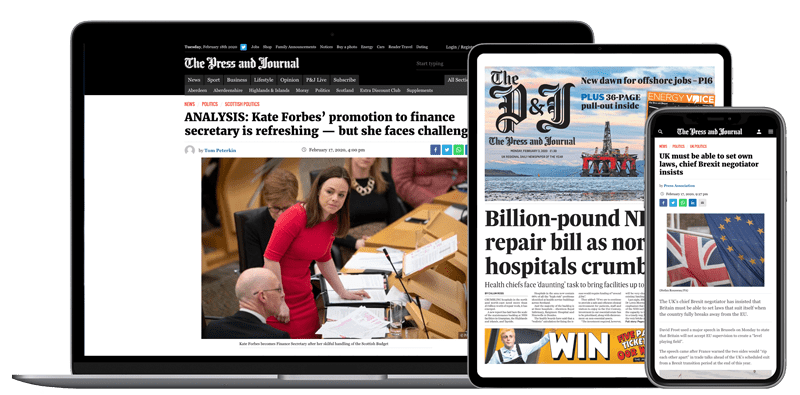 Help support quality local journalism … become a digital subscriber to The Press and Journal
For as little as £5.99 a month you can access all of our content, including Premium articles.
Subscribe