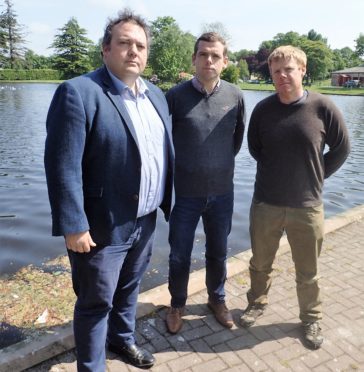 Moray's three most senior Conservatives have slammed the SNP Scottish Government for its "unfair" treatment of Moray Council.
New figures have shown that, over the last five years, Holyrood had cut the region's funding by £106 per head.
The council has also endured over £5 million worth of cuts, translating to a 3.1% decrease in its budget over the last five years.
However, Moray's loss of £106 of funding per head was still lower than the Scottish average of £148.
Moray MP Douglas Ross, Highlands and Islands MP Jamie Halcro Johnson and Conservative council group leader Tim Eagle came together to protest against the cuts.
Mr Ross said: "Local SNP representatives must come clean on why they remained silent as their SNP colleagues in Edinburgh slashed the funding which supports local public services so many of their constituents in Moray rely on.
"It is clear the SNP want to paint the picture of these cuts coming from Westminster.
"But this independent report shows that the decision to reduce funding for local councils by more than 7% between 2013 and 2017 was the SNP's decision, and theirs alone."
Highlands MP Johnson has raised a motion in the Scottish Parliament to discuss the impact of the cuts on the council.
He said: "These are stark figures which lay bare the level of funding cuts the SNP has forced on Moray Council.
"The Scottish Government has chosen to cut Moray's funding by the equivalent of £106 per head.
"That's £106 for every single person in Moray which is now not available to provide vital frontline services like local schools, social care and roads."
The figures were supplied by SPICe, the Scottish Parliament's own independent briefing centre and can be accessed on: https://digitalpublications.parliament.scot/ResearchBriefings/Report/2018/5/21/Local-Government-Finance–facts-and-figures-2013-14-to-2018-19#Local-Government-settlement-per-head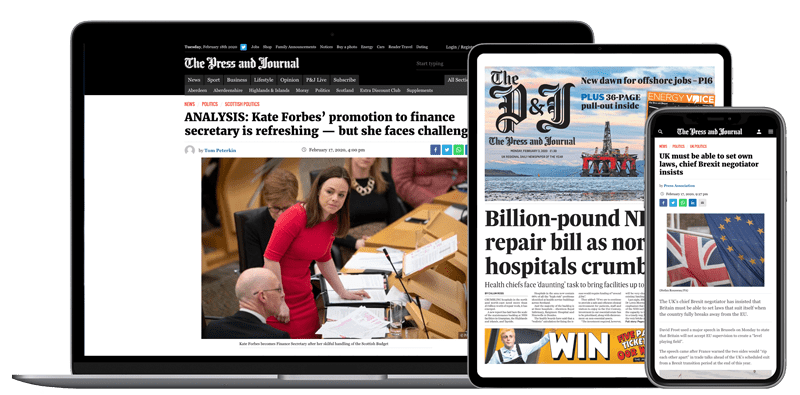 Help support quality local journalism … become a digital subscriber to The Press and Journal
For as little as £5.99 a month you can access all of our content, including Premium articles.
Subscribe