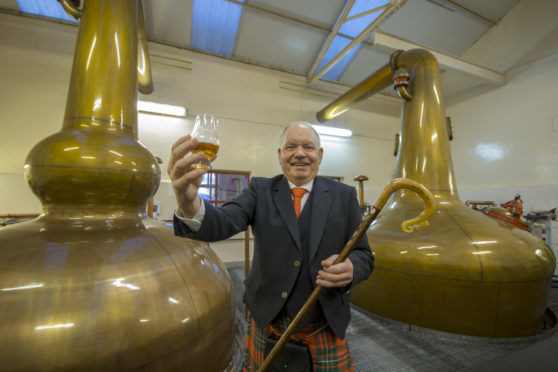 One of the driving force's of a piping extravaganza has not ruled out the event returning to Moray in the future.
Final preparations are being made ahead of the final Piping at Forres this weekend.
More than 20,000 people have packed Grant Park every year since it was first held in 2013.
But now the celebrations are due to come to an end, after organisers decided not to bid to the Royal Scottish Pipe Band Association (RSPBA) to host it again.
Alan James, who helped conceive the event and will be chieftain at the final running of the celebration, believes that the championships have had a tremendous impact on the area.
He said: "When Ian Widdowson, Carlo Miele, David Urquhart and myself started thinking about having a pipe band event in Forres we had no idea whether the town was capable of it.
"Generally, the other events in Scotland are run by local authorities and therefore have access to a lot more money.
"Getting local sponsorship for us has been critical but also the support from the public, which over the years has been overwhelming.
"There's a bit of sadness because it will be the last one – but I would say only for now. The RSPBA has been delighted with Forres and Grant Park is a natural amphitheatre.
"There's no reason why we couldn't bid for it again in the future but I think the time is right to give it a rest and let somewhere else take it on."
More than 100 bands from across the world are due to descend on Moray for Saturday's event, which is the European Pipe Band Championships.
Hotels in Forres as well as Elgin, Inverness and Aviemore are used by competitors with some opting to sleep the night in village halls.
A compliment of more than 100 volunteers will be rallied at the weekend to help run the event, which generates more than £1million for the local economy every year.
Laurie Piper, operations manager of Moray Speyside Tourism, said: "Piping has contributed significantly to the region's tourism industry – putting Forres firmly on the itinerary for visitors."
Piping at Forres will be held in Grant Park on Saturday.