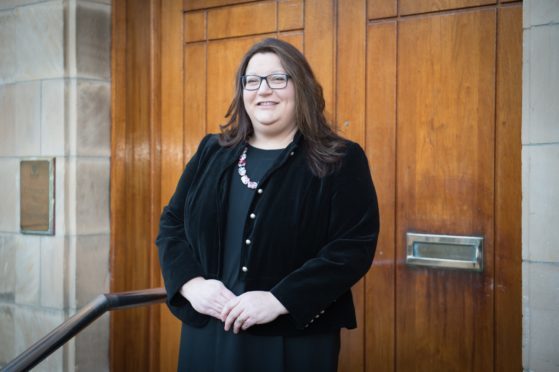 Health and social care officials in Moray could resort to finding savings by "fortune" after being unable to close a multi-million-pound hole in the books.
Warnings have already been issued that front-line services could be pulled while management say only a major overhaul will be able to close the gap.
Last night, concerns were raised that the pressure on the region was only likely to increase due to a booming and ageing population.
Health and Social Care Moray, which governs GP services, dental services and support for people with physical and mental disabilities among others, had been tasked with cutting £4.6 million to balance its books.
However, it has now been revealed that a gap of about £3.3 million remains – even after plundering the remaining cash in the reserves.
Yesterday, Shona Morrison, chairwoman of Health and Social Care Moray's governing integrated joint board (IJB), stressed there were limited options to find savings.
She said: "We are having huge pressures in Moray, particularly due to the ageing population but also due to the troubles we are having recruiting, which is not being helped with things like Brexit either.
"Some amazing things have been done to transform social care, like at Woodview in Lhanbryde and Varis Court in Forres. We shouldn't have to go backwards to save money.
"Things are likely to get harder in the future too with fresh demand. RAF Lossiemouth is bringing with it an investment at infrastructure on the base but nothing outside the wire. The extra people will bring more pressure for our services."
Mrs Morrison added: "The search for savings never stops though."
Health and Social Care Moray has been operating with a deficit since it was formed two years ago.
Initial projections show core services had a £2.2 million loss during 2017/18 – which is expected to widen during the forthcoming year amid reduced support from Moray Council.
NHS Grampian support for the partnership has gone up but not to the extent of covering the extra costs. Over the last two years the organisation's budget has increased from £107.1 million to £116.9 million.
According to the rules drawn up when Health and Social Care Moray was formed, both the council and NHS split the cost of any overspend.
The IJB has already confirmed savings of about £1million and will meet on Thursday to finalise an extra £456,000 – which is expected to come from a reduction in commissions to external organisations. The remaining £847,000 reserve funds will also be used.
It is understood that major changes are being planned to services, but are unlikely to make an impact until next year's budget.
Chief financial officer Tracey Abdy has stressed that close monitoring will continue in order to find "fortuitous" savings.
In a report, she said: "The management team and finance officers will continue to seek opportunities for efficiency within discretionary budgets by continuously monitoring uncommitted expenditure.
"Whilst there is always value in this approach, it is not possible to fully address the funding shortfall the Moray IJB is facing using this method.
"This can only be considered in the context of major redesign."