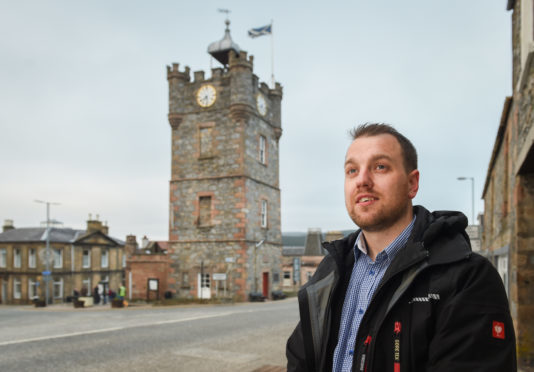 A Speyside community centre that had been threatened with closure is poised to be leased to locals.
The Dufftown building was one of eight facilities due to shut its doors for good at the end of the month as part of budget cuts unless a viable community group could be found to take it on.
Now the local community association is expected to sign a two-year lease on the centre from the council later this week.
The deal has been organised to give a newly-formed group, to be known as Dufftown Community Centre and comprising membership from the rifle club, Speyside Youth and toddler group, time to prepare a bid to the council to take ownership of the building.
Last night, Fraser McGill, chairman of Dufftown Community Association, stressed it was essential to put measures in place to keep the building open.
He said: "It's really a key asset for the town. The rifle range is pretty much unique in this area and the club has members that have gone on to compete at a national level.
"A lot of groups use it and want to keep on using it. Yes, like a lot of things it could probably be used more, but this is hopefully an opportunity for us to raise its profile.
"A lot of work has gone into this bid, not just from people in the town but from the council too, so it's good to have something positive at the end of it."
Moray Council approved proposals to shut Dufftown Community Centre alongside a similar building in Cullen as well as six town hall's as part of February's budget.
Disposing of the Speyside building is expected to save the authority about £8,000 over the next two years.
Yesterday, Moray Council explained an update on the process of leasing town halls and community centres that had been earmarked for closure would be given at a tomorrow's meeting of the full council.