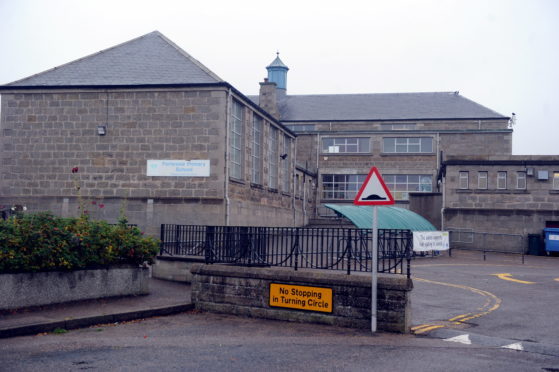 An improvement plan is being drawn up after it was revealed that a third of parents at a Moray school had concerns about how bullying was being tackled.
Inspectors made the finding after sending out questionnaires during a recent visit to Portessie Primary School.
Although most children were found to feel safe when attending class, "a few" of the youngsters reported that bullying has impacted on their wellbeing.
Yesterday education staff at Moray Council explained that an action plan was being drawn up to address the concerns and was expected to be ready after the summer holidays.
Pupils at Portessie were also found to be "articulate and proud" of their school by visiting officials, who also praised the teamwork and commitment of staff.
But Buckie councillor Tim Eagle revealed that "a significant number" of parents had come to him to ensure action was taken about bullying following the inspection.
He said: "There are a lot of positives at the school but it's also concerning to hear that 33% of parents thought bullying was an issue and was not being dealt with.
"I know it is isolated incidents but parents have come to me about it to ensure that something will be done to address it for the new school term."
There were a total of 42 responses to the questionnaire. The school has a roll of 89 students.
Inspectors suggested that staff at the school would benefit from looking at new national guidance about bullying to help improve procedures and the way incidents are recorded.
The school was graded as "satisfactory" for ensuring the wellbeing and equality of inclusion of students.
A follow-up visit to the school about the concerns raised was not deemed necessary by Education Scotland.
Moray Council's head of schools and curriculum, Vivienne Cross, explained that action was being taken by staff to address the bullying concerns raised.
She said: "As with any inspection, the school shapes up an action plan as a response to the recommendations identified by the inspectorate.
"A visit has been made to the school by the quality improvement officer, he is working closely with the head teacher and further support will be put in place as required."