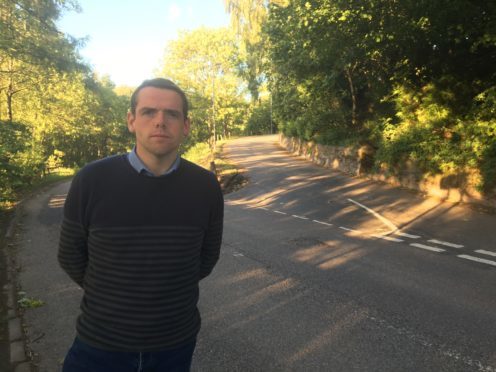 Roads bosses will investigate road safety at a Speyside junction after concerned locals branded it "a danger".
Transport Scotland has pledged to launch the review into whether improvements are needed at the spot linking the Spey Road in Craigellachie to the A95 Keith to Grantown road.
The Craigellachie Village Council says that locals "regularly" have near-misses at the junction and claim people are "taking their lives in their hands" each time they use it.
Group chairwoman, Jane Tweedie, said: "There are worries about the visibility of vehicles when cars are coming out of Spey Road, as drivers can't see down towards the Keith side.
"It is very hard to see beyond the corner and that problem is worsened by the fact that vehicles regularly travel along the road too fast in that direction, including lorries.
"Local people know to be aware of this, but we worry for visitors who don't know the area.
"We think hazard warnings should be put in place, and the speed limit reduced to 20mph for a stretch."
Transport Scotland last night pointed out that there have been no accidents at the junction resulting in injury during the past five years.
But a spokesman confirmed that a review of the signs and road markings would be undertaken.
Moray MP Douglas Ross wrote to the organisation on behalf of concerned villagers.
The Conservative politician yesterday welcomed the decision to investigate possible improvements.
Mr Ross said: "The Spey Road junction with the A95 is very dangerous and the village council came up with very good options for making it safer.
"I wrote to the Transport Minister highlighting these suggestions and received a reply from Transport Scotland promising to review the current signs and road markings at the junction."
Mr Ross argued that an increase in lorries and tourists using the route made it essential that a review was carried out
He added: "An inevitable result of the continuing success of our local businesses in Speyside is that there are more commercial vehicles on the road.
"Increasing tourism is also making the roads busier.
"It is therefore vital that the road infrastructure is capable of managing increased activity on the roads and making a start with enhanced safety measures seems a sensible approach."