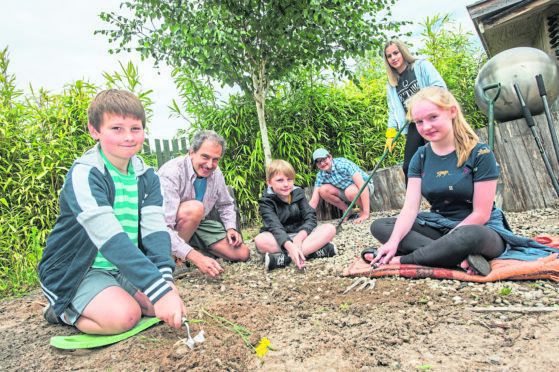 A creative group of green-fingered volunteers has begun work revitalising the garden at a Moray attraction.
Enthusiasts at the Moray Art Centre want to transform the outdoor space from a collection of weeds into a space capable of hosting events and displays.
The area has become overgrown in recent years, making it uninviting as a venue to host attractions outside the gallery.
However, yesterday, volunteers began work clearing away ugly vegetation as part of efforts to restore it to its former glory.
Organisers hope the work will aid initiatives to turnaround the financial fortunes of the Findhorn–based attraction.
Volunteer coordinator April Charlesworth believes the setting would become a suitable space to host art exhibitions once the work is complete.
She said: "The garden hasn't been used that much recently so we just want to get it back to looking its best.
"When you think about it, gardening is art. The therapeutic aspects have been long-recognised and it is all about creating a display in the environment.
"There's no reason that art can't be outside either. We have a fantastic building and it will be good to think about ways to link the outdoors and the indoors as part of future events."
Management at the art centre revealed this week that the venue has staved off the threat of closure due to financial concerns.
New classes and initiatives run at the attraction have had an impact in increasing the amount of footfall – meaning it is now generating a monthly profit for the first time in several years.
Yesterday, children joined other volunteers in clearing away muck and grime from the garden.
And Mrs Charlesworth believes there are opportunities for young and old to learn from each other as part of the project.
She said: "There's a great chance for skills to be exchanged between the generations as part of this. It's a great opportunity."
Anyone who would like to volunteer in the garden project should call the art centre on 01309 692426.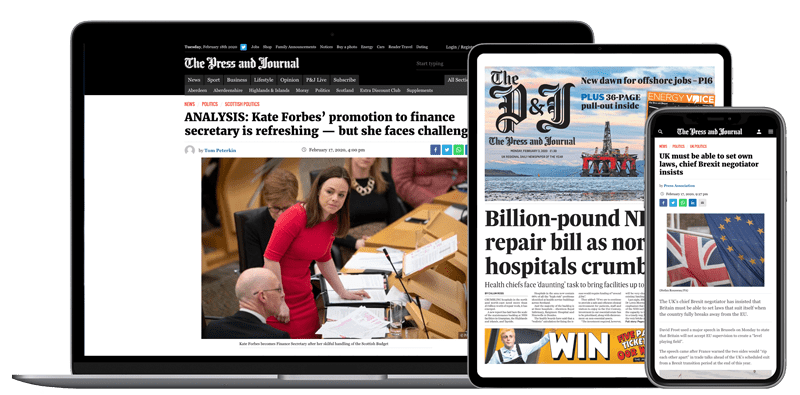 Help support quality local journalism … become a digital subscriber to The Press and Journal
For as little as £5.99 a month you can access all of our content, including Premium articles.
Subscribe