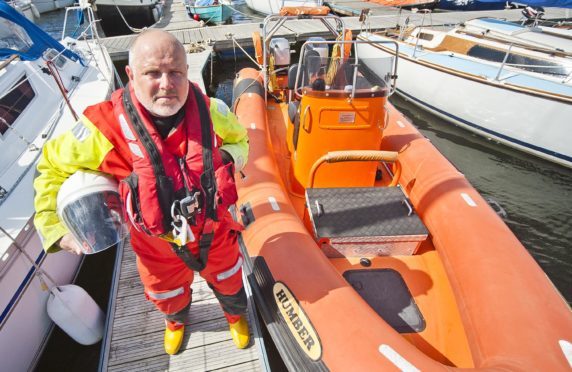 A group of north-east lifesavers is going for the big push in a £60,000 fundraising drive to ensure it can continue to operate.
Moray Inshore Rescue Organisation (Miro) has stood ready to assist with emergencies on the coast or at sea for the past 12 years.
Two vessels have served the group during that time in their mission saving countless boats, animals and people in trouble.
However, now the Findhorn-based charity needs to replace the Glyn Whitehead II, named after a sailor from the village who died at sea in 2003, with a new boat in order to keep pace with advances in technology.
Initial estimates have valued the cost of buying the replacement vessel at about £60,000.
Yesterday, Miro's operations manager Peter Mackenzie explained it was essential the group's volunteers began preparing for the future now.
He said: "We don't compare ourselves to the fire service or the RNLI – where a new boat will come into service when the current one reaches the end of its natural life.
"While our current one is still safe and runs fine, in about a year or two years time, we will need to start spending a lot of money on repairs. We don't want to do that because you end up with a false economy.
"There's still a resalable value on our current one and it'll still make a great boat for somebody. We just can't risk not having the boat ready in case there's a call."
Miro is called to emergencies across the 20-mile stretch of coastline between Hopeman and Nairn.
The group of about 30 volunteers, including a crew of 16 ranging from 22 to 67 years old, also cover Findhorn Bay.
Fundraisers have raised about half the total required for the replacement boat and have already bought engines for it after securing grant funding.
Mr Mackenzie believes an improved boat will boost Miro's mission to protect lives on the water.
He said: "At the moment we operate with a crew of three when we're on a callout. We'd like to have a slightly bigger boat so we can have an extra person – it gives you that extra flexibility if you're needing to go ashore or board another boat."
Donations to Miro can be made through the group's website here.