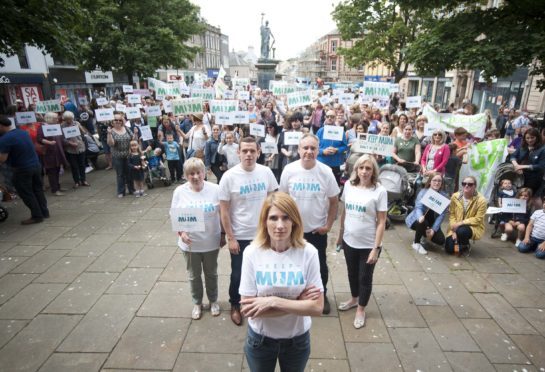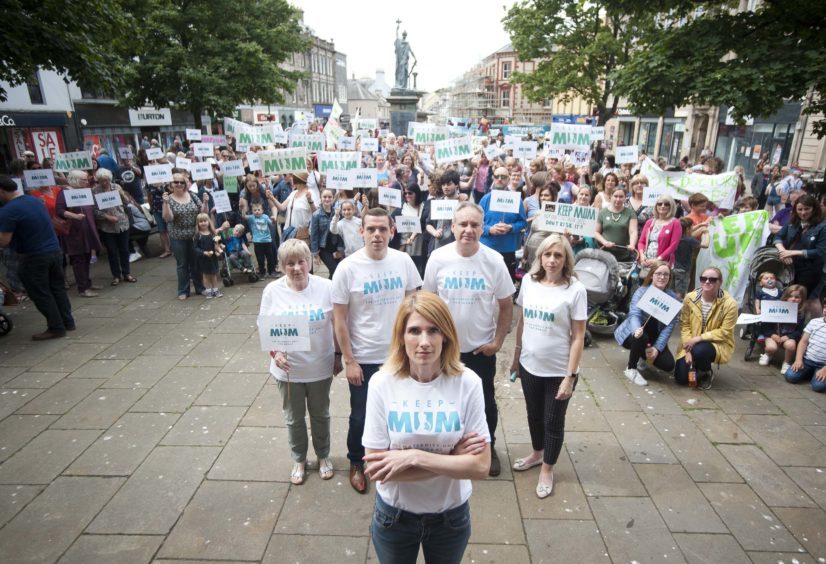 A campaign group is urging residents of Moray to attend a public meeting tomorrow to keep the pressure on NHS Grampian.
The health board has downgraded the maternity unit at Dr Gray's Hospital in Elgin, meaning women with medium and high-risk pregnancies now have to travel to Aberdeen or Inverness to give birth.
Thousands of people signed a petition against the move away from a consultant-led service to a midwifery-led one.
NHS bosses insist Elgin maternity service is safe for mothers and babies
But NHS Grampian has stressed these are temporary changes due to staff shortages, and that they have been signed off by clinicians as the "safest option".
A public meeting on the decision is being held at Elgin Town Hall toomrrow, and campaign group Keep Mum want a full crowd to emphasis how much the maternity unit means to the community.
Kirsty Watson, a member of the group, said that a good turn-out would deliver a strong message to the health board.
"It is extremely important for the people of Moray to come to this meeting and get their voices heard," she said. "We need to show the strength of feeling in the community about these changes.
"We have to use this opportunity to explain how concerned we all are and how important the maternity service is to the region. We want them to take onboard our opinions and have an answer to our questions."
Keep Mum met with top health officials last Friday to discuss concerns they have about the safety of the new system in place on the maternity ward.
However, they left that meeting disappointed with the lack of answers they recieved to important questions they asked.
Mrs Watson believes that the decision to downgrade the service was done "haphazardly" and without much proper planning.
She said: "At the meeting we brought up some points that NHS Grampian officials seemingly hadn't thought of before and that just shows how haphazardly these plans were thrown together.
"In addition to that, we still haven't seen any formal plans from them to reinstall the system in 12 months time and it seems like they have to go back to the drawing board to come up with proper answers.
"I want to urge everyone to come to this meeting and ask the important questions."
The meeting will begin at 7.30pm. To register, visit www.eventbrite.co.uk and search for Dr Gray's or just show up on the night.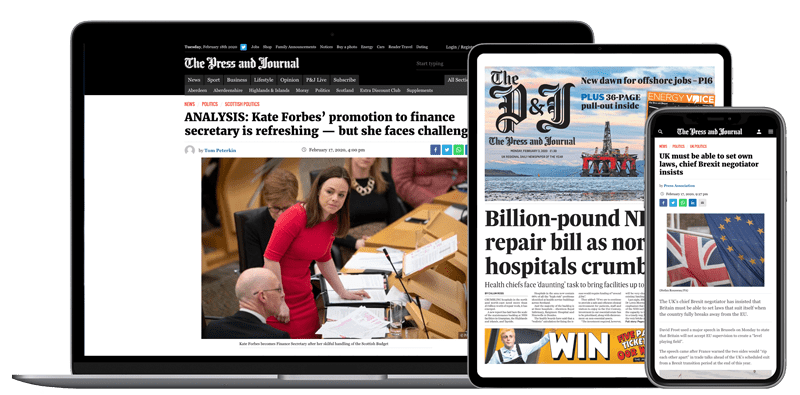 Help support quality local journalism … become a digital subscriber to The Press and Journal
For as little as £5.99 a month you can access all of our content, including Premium articles.
Subscribe