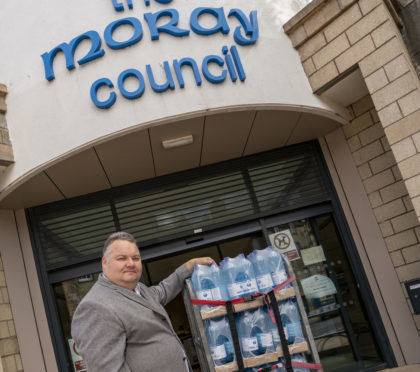 Thousands of Moray residents are being offered free bottles of drinking water after concerns that those with private water supplies are running dry.
More than 4,800 properties in Moray are served by about 800 private water facilities, with water supplies dwindling in the region.
This is due to the ongoing drought in the area, with water levels at their lowest in a long time.
The Scottish Environmental Protection Agency alerted the public to the fact the levels in parts of Moray are now at "significant scarcity" level.
Moray Council is setting up distribution points in both Elgin and Aberlour to offer residents experiencing shortages free bottles of drinking water.
Council leader Graham Leadbitter believes it is their responsibility to help those in need.
He said: "Some local people who use the private supplies have run out of drinking water, which is a basic human right.
"In those circumstances, it is only right for the council and other public bodies to ensure that there is a safe and steady supply of water for those who need it."
Several tonnes of bottled water have been delivered to the authority, which is now available for collection from their offices in Elgin and the Speyside Community Centre in Aberlour.
It has been supplied by Scottish Water who have tasked them to distribute it.
Cllr Leadbitter added that the water will be available for as long as people need it.
He said: "We have been supplied with more than enough water to give out to those that need it, but we must stress that it is for drinking only.
"We understand that it might be cheaper for some people to just go to a supermarket to buy some, but we want to give them this option as well."
Anyone requiring drinking water from the collection points should contact the council first to arrange for a voucher for the quantity allocated.
The vouchers can be emailed or collected at the time of water collection.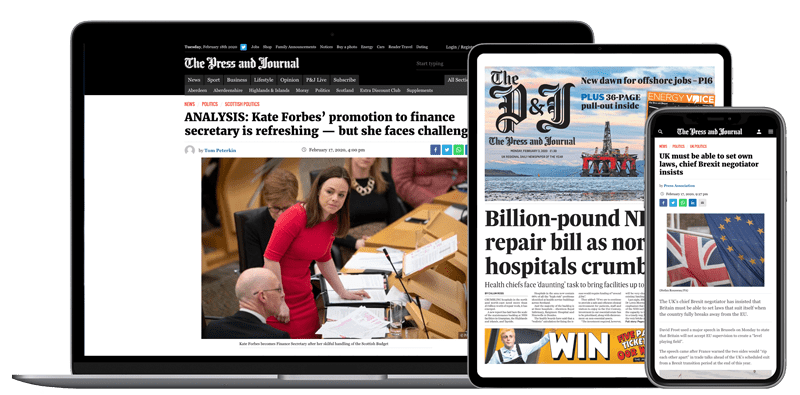 Help support quality local journalism … become a digital subscriber to The Press and Journal
For as little as £5.99 a month you can access all of our content, including Premium articles.
Subscribe