More than 750 Chinese colleagues of a leading Scotch Whisky producer enjoyed an excursion to Speyside to experience some Scottish heritage and hospitality.
Employees from Pernod Ricard China, which is an affiliate of Chivas Brothers' parent company, took part in a four day trip this week where they visited whisky distilleries throughout the region.
They paid a visit to Strathisla, Glenlivet and Aberlour distilleries where they got to sample some drams and find out more about the art of distilling.
The tourists were also invited to don tartan kilts and sashes at a Highland dinner where they were given the chance to taste some Scottish delicacies like haggis.
Excursions to Loch Ness and a football tournament at Inverness Caledonian Thistle's stadium were also organised, where teams from Chivas Brothers took on teams from Pernod Ricard China in a World Cup themed match.
Neil MacDonald, Brand Experience Director, Chivas Brothers, said: "We are delighted to be able to host our colleagues from China and show them all the wonderful sights and industries we have to offer here in Scotland.
"Visiting the birthplace of our brands and becoming immersed in their craftsmanship and heritage really is the best way to understand what makes each of them unique. The experiences that our Chinese colleagues have in Scotland, the people they meet, the Scottish celebrations and being at our distilleries will fuel their personal story-telling to colleagues, consumers and trade back in China. This creates even stronger opportunities for our brands and Scotch whisky as a whole."
China is an important market for the Scotch whisky industry as it represents almost half of the global Scotch trade, with 25 bottles exported to China every minute.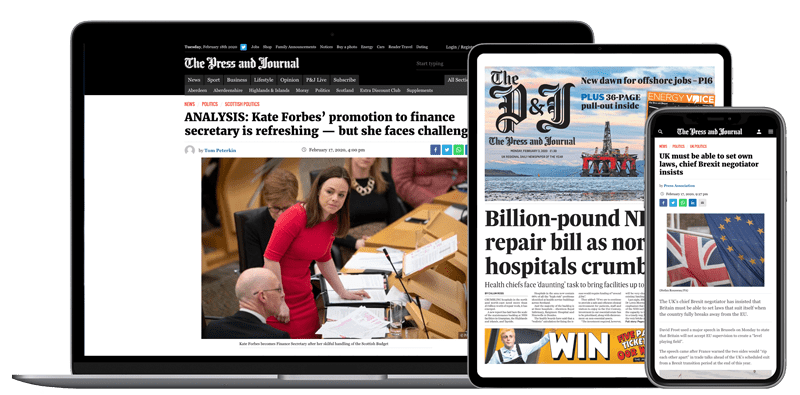 Help support quality local journalism … become a digital subscriber to The Press and Journal
For as little as £5.99 a month you can access all of our content, including Premium articles.
Subscribe