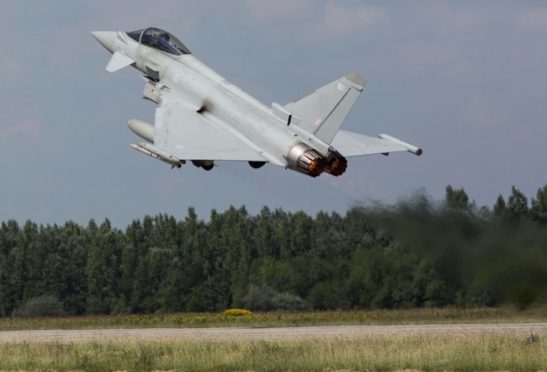 RAF Lossiemouth jets made history by becoming the first UK Typhoons to train with their Hungarian counterparts.
The RAF personnel are currently deployed in Romania to conduct Enhanced Air Policing and took the time to travel to Kecskemet Air Base in Hungary.
While there, two Typhoons from the RAF Squadron and Gripen jets flown by the Hungarian Air Force took part in bilateral training together for the first time ever.
The aim of this exercise was to strengthen the defence relationship between the UK and Hungary, with both forces gaining first-hand experiences of working together.
It is hoped that this will lead to a better understanding of capabilities and increased co-operation in the air and among ground crews.
Squadron Leader Ellis Williams leading the Royal Air Force detachment explained what the training consisted of in the country.
He said: "We have two Typhoon jets and there are quite a few of the Gripens so every day we are looking to do a pair in the morning and a pair in the afternoon, both visual combat and beyond visual range work.
"We work to the same rules and tactics, so to operate with a different nation it is quite comforting that we are doing the same thing. It is exciting with the different aeroplanes, the different group of people, but ultimately we are all growing, we are all maturing as pilots, we are exchanging ideas, and we are exchanging tactics, so it is really great."
Captain Jozsef Papp of the Hungarian Air Force agreed with his counterpart.
He said: "It is really good to see a different aircraft, what the guys are doing in the air, what is the cooperation and its giving a really good experience."
The United Kingdom Ambassador to Hungary Iain Lindsay, OBE, visited the base to thank the Hungarian Air Force for their continued support and to meet RAF personnel.
He said: "I have been delighted to hear how well and how smoothly our air and ground crew have worked together this week. I really believe this personal experience and the friendship formed during events such as Flying Sword really do contribute to the future success of our military relationship."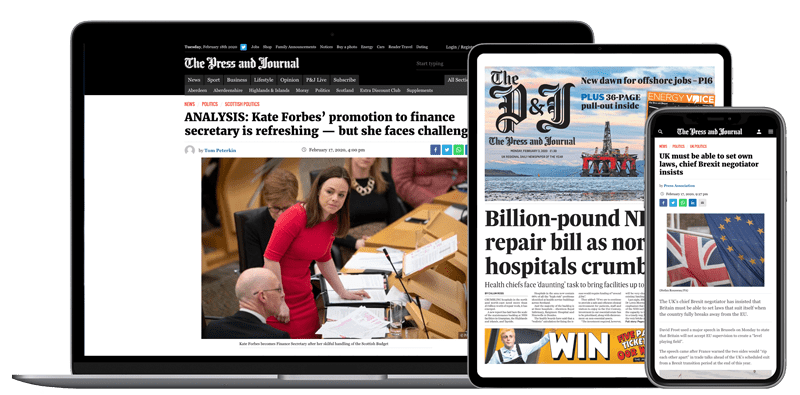 Help support quality local journalism … become a digital subscriber to The Press and Journal
For as little as £5.99 a month you can access all of our content, including Premium articles.
Subscribe