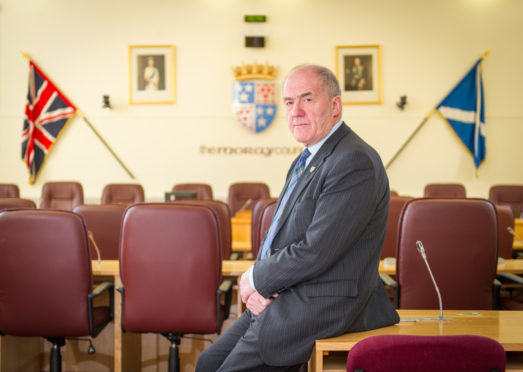 Moray Council's new SNP leadership has been criticised for spending hundreds of pounds on buying new furniture for administration offices.
The group came to power less than two months ago after the previous independent and Conservative alliance split.
Now it has been revealed that the nine-member party has already placed an order for new desks, which have a total price tag of £300.
Yesterday the council defended the move – explaining the extra furniture would allow the council leader's office to be used more often.
However, former council leader George Alexander criticised the spending for sending the wrong message while the authority attempted to save up to £14million over the next two years.
He said: "Being more efficient with council money is a mindset. The desk in the leader's office worked efficiently for the previous leader, the leader before that and the leader before that but for some reason isn't deemed suitable now.
"I think it's a legitimate question to ask whether the new leadership is adopting this because this sort of message starts at the top."
During yesterday's meeting of the council's policy and resources committee, SNP members explained that Mr Alexander had offered to furnish the group with a larger desk during his time in office.
Mr Alexander added: "I never promised a new table, I promised a replacement. There's so much furniture flying around Moray Council that we have to make do with what's available."
Policy and resources committee chairman Aaron McLean replied: "The new administration is well aware of the scale of the task ahead. We thank our staff for the efficiencies they have made."
A Moray Council spokesman said: "Office furniture to the value of £300 has been ordered for the room occupied by the leader of the council.
"This will increase the versatility of the small room and enable it to be used by others for a variety of purposes."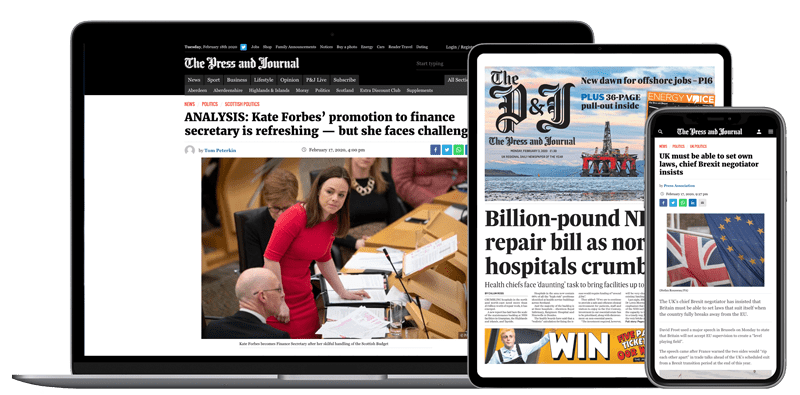 Help support quality local journalism … become a digital subscriber to The Press and Journal
For as little as £5.99 a month you can access all of our content, including Premium articles.
Subscribe